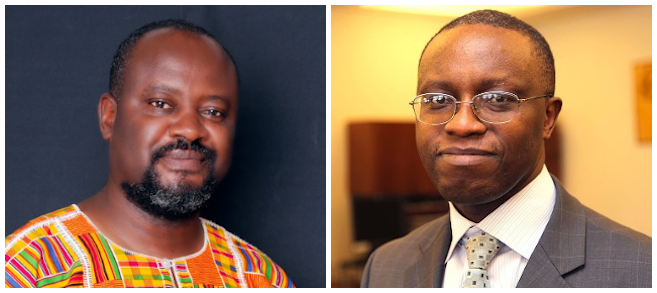 Symposium Explores Unemployment, Growth and Inflation During COVID-19
UKZN's Macroeconomics Research Unit (MRU) hosted its inaugural Macroeconomics Symposium themed: Unemployment, Growth and Inflation: Lessons from COVID-19.
The symposium brought together academics from various universities in Africa who presented their research results in line with the theme of the symposium.
Plenary sessions were delivered by Professor Honest Prosper Ngowi of the Economics Department of Mzumbe University in Dar es Salaam, and Dr Montfort Mlachila, the Assistant Director of Monetary and Capital Markets Department at the International Monetary Fund Headquarters (IMF) in Washington DC.
Ngowi's presentation titled Macroeconomic Policy Responses to the COVID-19 Pandemic: Selected Cases, addressed the many and far-reaching negative economic impacts of the virus.
'We have seen at least three waves of COVID-19 and have experienced lockdowns across countries, curfews, border closures and controls, the closing down of educational institutions and trade disruption which have had an impact on all sectors of the economy,' said Ngowi, who is also Principal of Mzumbe University, Dar es Salaam Campus College.
With his presentation focusing on monetary and fiscal policy, Ngowi detailed the responses and necessary containment measures that countries such as the United States, Tanzania, Kenya, Nigeria, India, Egypt, Uganda, Norway and South Africa have implemented during the pandemic.
'Generally, we have seen many policy responses to COVID-19 such as debt relief in the form of grants loans, and payment holidays; and the World Bank and the IMF urging creditors to provide immediate debt relief to the poorest countries. Monetary and fiscal policies are good but without having a proper policy mix, you will not attain the goal you wanted. The questions we should be asking ourselves are, have these policies worked? If they have, what has made them work? If they haven't, why haven't they? These questions call for further research,' added Ngowi.
'Defying the Odds: Remittances during the COVID-19 Pandemic' was the title of Mlachila's presentation.
'Remittances played a significant role in mitigating the impact of COVID-19; and the deep global recession brought about by the pandemic has not led to their sharp decline as previously feared. Going forward, containing the pandemic and accelerating the economic recovery will have important implications for the sustainability of remittance flows in the period ahead,' explained Mlachila.
MRU founder and School of Accounting, Economics and Finance academic Professor Harold Ngalawa said the Symposium was crucial for addressing the complex macroeconomic challenges brought on by the pandemic.
'Since its inception in 2018, the MRU has published over 120 papers which is a research achievement we are very proud of as we have 30 researchers, including postgraduate students; and we continue to collaborate with other organisations to contribute to the growth of the county's economy,' said Ngalawa. 'This symposium brings together academics from various universities across Africa and beyond who are committed to finding solutions to global economic challenges facing the world as a result of COVID-19 and we look forward to having similar gatherings in the future.'
Words: Thandiwe Jumo
Photographs: Supplied