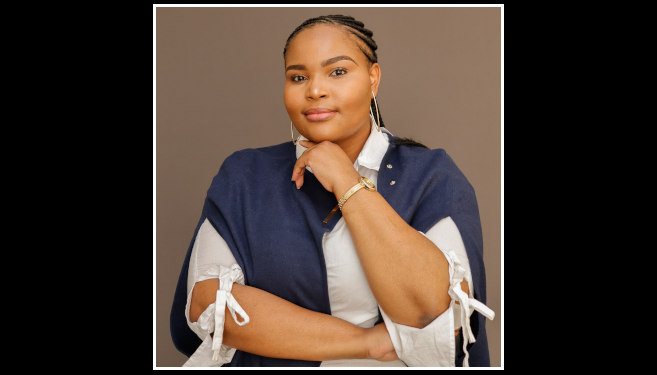 Student Entrepreneur Receives Business Funding Support
UKZN student entrepreneur, Ms Nomzamo Msomi has received business support funding of R200 000 from the South African Breweries (SAB) Foundation's Tholoana Enterprise Programme.
Currently pursuing her MSc in Chemistry on the Pietermaritzburg campus, Msomi (24) is the co-founder and managing director of Kwakhanya Cleaning Services. Her business, co-owned with friend and business partner Ms Amanda Ngqoleka, currently employs nine people and offers residential, corporate, upholstery, disinfecting and specialised window cleaning services in and around Durban, Pietermaritzburg and Pinetown.
Msomi said the funding came at just the right time when the business was looking to expand: 'I don't have words to describe how much this means to me and my business.'
The SAB Tholoana Enterprise Programme is a two-year development programme that invests in entrepreneurs who have promising businesses with the potential to create employment. It accepts 60 entrepreneurs each year and provides business support, seed funding and assistance with access to markets.
Msomi added that Mr Khutso Ramontja the Student Entrepreneurship Manager at UKZN InQubate suggested that she apply to the programme. She expressed her thanks to InQubate for helping her get her business off the ground by assisting with the business plan, familiarising her with business terms, informing her about the regulations governing the industry, enabling her to network with other student entrepreneurs and supporting her with funding for branding and marketing.
Msomi said she hopes to grow the business and expand to other provinces. 'I want to see Kwakhanya Cleaning Services give birth to other businesses in different sectors and create sustainable employment for my team so they can reach their full potential.' The funding will enable the company to compete with other businesses and to gain a competitive advantage.
She advised other student entrepreneurs to start where they are no matter how small and thanked her family, friend and business partner, Ngqoleka, her team, UKZN InQubate and the SAB Foundation Tholoana Enterprise Programme for believing in her and her clients for their support.
Kwakhanya Cleaning Services caters for suburban areas, main cities and townships. It operates from 8h00 to 17h00 Monday - Saturday and can be followed on Facebook and Instagram @kwakhanya_cleaning_services
Words: Hlengiwe Khwela
Photograph: Supplied