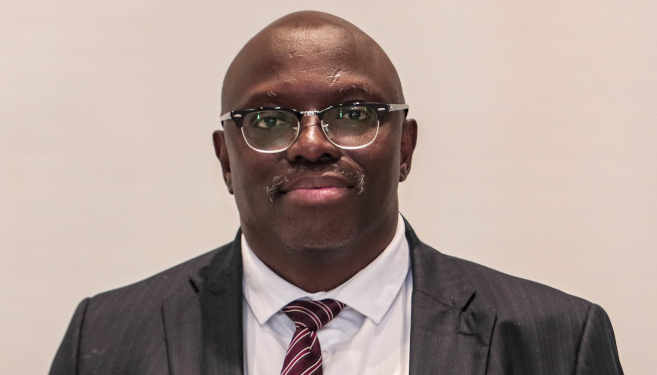 Head of UKZN HR Division Achieves Master's Degree
The Executive Director of Human Resources at UKZN, Dr Siphelele Zulu, graduated with a Master of Laws (LLM) degree. His research examined whether the balance of probabilities was a fair and reasonable standard in deciding possible dismissal in misconduct cases or whether the legal framework regulating disciplinary hearings needed an overhaul.
'The study investigated the question if the use of the balance of probabilities as the onus of proof to determine the guilt or otherwise of employees caused a threat to the attainment of justice,' explained Zulu.
Based on its findings, the study suggested that the Labour Relations Act, No 66 of 1995, Schedule 8, (Code of Good Practice: Dismissal) be reviewed and amended to ensure that the regulatory framework governing disciplinary cases on misconduct cases was changed.
Zulu has always been keenly interested in education and the pursuit of knowledge. 'Studying Law presented itself as a challenge as I had not been exposed to the particular type of research in that field. It is that challenge that excited and encouraged me to push forward,' he said.
'I hope that this qualification will assist in the legal aspects of my scope of work, placing me in a position to be prepared for any opportunities that require a legal qualification,' added Zulu.
He sacrificed family time to concentrate on his studies but was extremely proud that that he did not squander the down-time presented by the COVID-19 national lockdown regulations, rather using it to his advantage and creating an atmosphere of learning in his home.
He thanked his late mother who instilled in him a love of self-growth and research. 'Continuing with my studies is keeping her legacy alive and I trust it also inspires my children who I hope see that the pursuit of education has no expiry date.'
Words: Lungile Ngubelanga
Photograph: Supplied