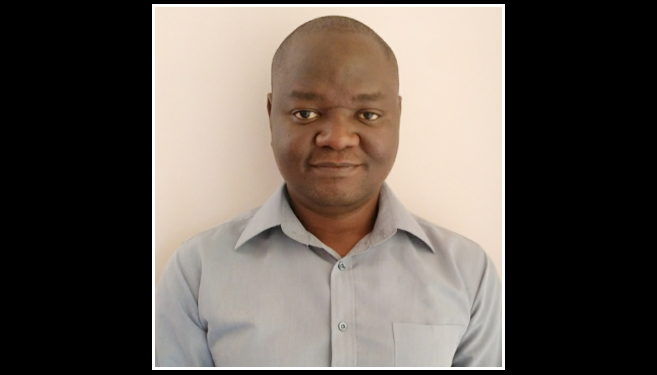 PhD Study Finds MDR Escherichia coli in Waste Water Treatment Plants in KZN
Dr Joshua Mbanga graduated with a PhD in Medical Microbiology for his longitudinal environmental surveillance of antibiotic resistance, specifically in water environments near healthcare facilities and intensive food animal production systems in the uMgungundlovu District, KwaZulu-Natal.
This is the first longitudinal study of its kind in South Africa and it offers significant new knowledge which is useful in the general realm of environmental health management in South Africa. This PhD was part of the research programme on Antibiotic Resistance and One Health led by Professor Sabiha Essack.
According to one of the examiners of the thesis, Mbanga's study is timely and important in Africa as few studies have been conducted on antibiotic-resistant bacteria (ARB) and antibiotic resistance genes (ARGs) in wastewater treatment plants (WWTP) and water environments despite the fact that they pose a significant threat to people's health and the continent's growth and economic development.
The WWTP investigated in this study is the largest in Pietermaritzburg with its runoff released into the Msunduzi River, a tributary that ultimately discharges into the Umgeni River. Upstream from the WWTP, the Msunduzi River receives runo? from rural communities, agricultural areas, urban municipalities (including several hospitals and community health centres), and numerous informal settlements along the river. The surface water is a key water source for domestic, agricultural, and recreational purposes for inhabitants of the several informal settlements along its banks.
Water samples were collected fortnightly for seven months from May to November 2018. A total of 580 E. coli isolates were identi?ed and found to be resistant to a panel of 20 antibiotics. All the E. coli isolates harboured ARGs which included the ß-lactamases.
According to Mbanga: 'The occurrence of pathogenic and multidrug-resistant (MDR) isolates in the WWTP e?uent and the associated river is a public health concern. E. coli isolates carry several ARGs and virulence genes. The ?ndings of this study may not be typical of all WWTPs and river systems in South Africa or beyond but form a basis for the need for surveillance systems that employ advanced technologies like whole-genome sequencing to understand the genetics of resistant bacteria found in the environment. Surveillance of ARB in wastewater and associated surface waters could serve as a proxy to understand the type of antibiotic resistance found within the local population and how this changes over time.
'Furthermore, with inadequately maintained sanitation infrastructure, low-and middle-income countries and emerging economies like South Africa face challenges with the release of untreated or poorly treated e?uent into the environment. This may be a driver for the dissemination of antibiotic resistance in these settings. Constant monitoring of WWTPs for the release of MDR bacteria into rivers via their e?uents is important as it indicates what is disseminated to the environment,' he said.
Mbanga is currently working at the National University of Science and Technology in Zimbabwe as a Senior Lecturer in the Department of Applied Biology and Biochemistry. He is also a registered Clinical Scientist with the Medical Laboratory and Clinical Scientists Council, Zimbabwe. A proud father to his daughter, Langelihle Janice, Mbanga enjoys nature walks, watching football (especially his favorite team Real Madrid), cooking, and listening to music.
'Achieving a project like the one carried out by Mbanga requires extreme patience, devotion and maturity. Joshua put these three qualities together to demonstrate his contribution to environmental health in South Africa and Science as a whole. Applying basic microbiology techniques, while mastering the most advanced ones in the field, are challenges that Joshua overcame. He is a perfect example that younger scientists are encouraged to follow. There is no doubt he is heading for the peak of the scientific ladder,' said one of Mbanga's supervisors, Dr Luther King Abia Akebe.
Words: MaryAnn Francis
Photograph: Supplied