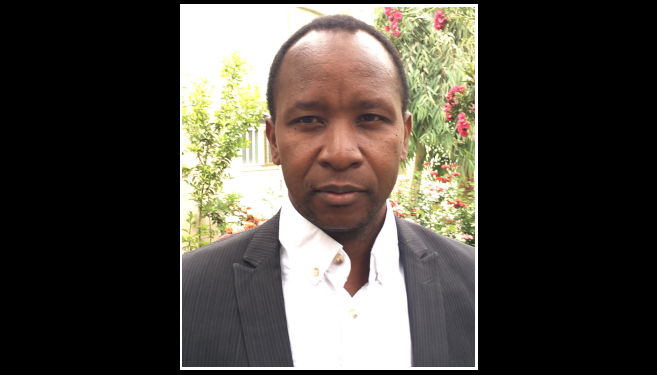 First Tanzanian Surgeon to Graduate with a Doctoral Degree from UKZN
Dr Michael Bartholomew Mwandri is the first Tanzanian surgeon to graduate with a doctoral degree from UKZN.
His study - which is also one of the first of its kind on trauma systems conducted outside of the United States and South Africa - was entitled: Trauma Care in Sub-Saharan Africa: Challenges and Opportunities in Botswana and Tanzania for Implementing Afrocentric Systems.
About five million people die from injuries every year and millions more suffer non-fatal injuries. Trauma accounts for the loss of 180 million disability-adjusted life years annually, and makes up 90% of the burden in lower and middle-income countries (LMICs). It is hence essential that trauma care is developed into organised trauma systems in order to reduce the burden from trauma in hospitals and improve patients' outcomes.
Trauma systems are a system of interrelated healthcare components dedicated to injured patients, including prehospital care services, dedicated trauma care-capable hospitals, trauma-care performance appraisal systems, effective communication structures for triaging patients, rehabilitation services designed to optimise injury outcomes, and injury prevention measures. Reports indicate that despite LMICs bearing the greatest trauma burden, there are greater limitations in skills, resources, and organisational capacity. Mwandri's study assessed the health-care systems in Botswana and Tanzania, and the need to implement the proposed Afrocentric systems which take into consideration the unique conditions in African countries including high rates of infectious diseases, inadequate personnel, and deficiencies in skills and other resources which hinder trauma care delivery.
According to Mwandri: 'Afrocentric trauma systems are based on possible available resources and existing traditional and non-traditional structures. They address cultures and mobilise communities and political support to forge cooperation among various players in order to address regionalisation of trauma care.'
Tanzania's healthcare system is similar to other LMICs and is based on a decentralised model. Due to its burgeoning population, the rate of trauma injuries is high and the country has established an Emergency Medicine training programme and developed emergency medicine departments in most major hospitals. 'However, so far there are no organised trauma system models in place, trauma care training is deficient and trauma-surgery specialisation among health professionals has yet to start,' said Mwandri.
In contrast, Botswana, an "upper" middle-income country in sub-Saharan Africa, enjoys higher levels of socio-economic development, a quality road network country-wide, and much lower population density. Nonetheless, the country suffers from competing healthcare needs from infectious diseases in addition to the burden of trauma disease. Botswana recently developed Emergency Medicine physician training and established emergency medicine departments in major hospitals. Unlike other LMICs, the country boasts a subsidised health-care system and a functional Motor Vehicle Accident Fund.
Mwandri's study found that LMICs could benefit from formalised trauma systems over time. He said: 'Deficiencies in triaging, recording of patient data, funding, personnel knowledge and skills, hospital technical capacities and organisation of care could be managed by instituting trauma system approaches advised by the World Health Organization, and by borrowing from other functional trauma systems worldwide. Utilising existing opportunities and resources in individual countries may create Afrocentric systems that use existing systems and ensure affordability and an improvement in overall patient outcomes.'
Apart from conducting research, Mwandri is a practicing surgeon in Tanzania and works for the International Committee Red Cross (ICRC) on a short contract basis in various LMICs. Prior to commencing his PhD research, he was a full-time lecturer at the University of Botswana and an adjunct clinician at Princes Marina Hospital in Botswana.
Words: MaryAnn Francis
Photograph: Supplied