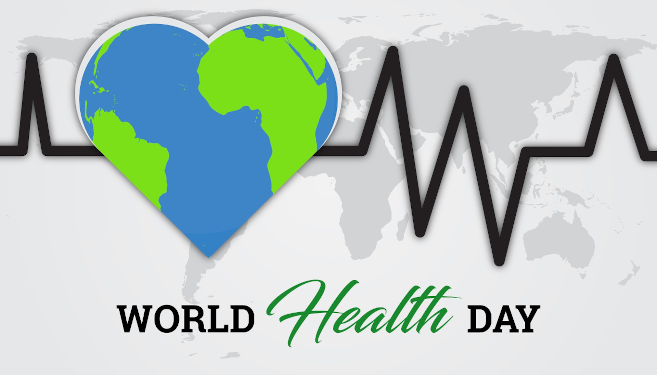 Respecting the Value of Good Health
Click here for isiZulu version
The focus of World Health Day celebrated on 7 April was on 'building a fairer, healthier world for everyone'.
The day is celebrated annually to raise awareness about various critical health and wellness topics, emphasising the World Health Organization's constitutional principle that 'the enjoyment of the highest attainable standard of health is one of the fundamental rights of every human being regardless of race, religion, political belief, economic or social condition' (www.who.int/about/who-we-are/constitution).
The focus this year was on 'building a fairer, healthier world for everyone' which was inspired by the ramifications of COVID-19.
Looking for positives out of the negative, the pandemic has presented opportunities in a variety of spheres and fields including remote learning techniques and methods, working from home options, and webinar facilities.
However, in the main it has devastated the world and apart from the huge death toll, has caused enormous hardships. For example, the unemployment rate has soared, resulting in poverty and food insecurity which impact on social and health inequities.
Millions of people have been negatively affected by the pandemic with those worst impacted being folk with limited or no access to resources, such as quality personal protective equipment and healthcare facilities.
The pandemic has highlighted the importance of healthy collaboration, with the World Health Organization calling on healthcare leaders and government officials to include 'the people' in their decision-making processes.
The following are ideas on how you can support World Health Day principles this year:
• Start maintaining a well-balanced and nutrient-rich diet
• Try to get the minimum recommended amount of sleep
• Practise self-care and de-stressing as much as possible
• Give your mental health the required attention
• Try to stay active
• Be informed about your potential genetic disease predispositions
• Be conscious about the state of your current health
'Health is your responsibility. Creating health is about revitalising your body, mind, emotions, and life energies to a higher level of functioning.' – Sadhguru
Words: Nkosingiphile Ntshangase
Photograph: Supplied