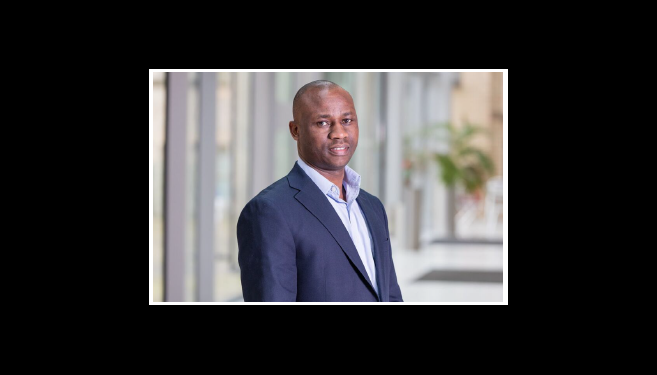 Business School Students Get Tips on Publishing from UK Academic
Students at the Graduate School of Business and Leadership (GSB&L) gained insights on publishing from Dr Amon Simba of the Nottingham Business School in England during a workshop.
This event was part of a series of research workshops being hosted by the Acting Academic Leader for Research and Higher Degrees, Dr Pfano Mashau, aimed at providing GSB&L students with skills needed to produce quality research that addresses complex business and leadership challenges.
The focus of the October workshop was on publishing from a thesis or dissertation. Simba shared insights with students using his skills and experience as a reviewer of empirical and conceptual papers for internationally recognised journals and research funding bodies, including the Economic and Social Research Council (ESRC) and the Journal of Small Business and Entrepreneurship where he is an Associate Editor.
Simba warned students against publishing in predatory journals and encouraged them to do due diligence and target accredited journals with open access in order to reach a wider audience.
Having published three papers before concluding his PhD, Simba said: 'There is no need to wait until you have completed your masters or thesis - you can start with theoretical papers before you finish your research. In your second-year you can prepare empirical papers and write about the data you have collected.' He said following the above advice as well as presenting research at conferences could impress external examiners if parts of the research had been published.
Delighted to be addressing business students on his home continent, Simba said he had observed that research in the African context was not represented in top journals. He suggested that students be confident enough to challenge the European status quo by proposing indigenous ways or solutions that could work in Africa and to share this with the rest of the world through publications.
On widening research activities, Simba encouraged students to make themselves visible in local and international research spaces through collaborations, networks and memberships as well as social platforms such as LinkedIn. 'Publishing is not a lonely journey, you can collaborate and publish with other researchers across the globe,' he said.
He admitted that editorial feedback was sometimes perceived to be brutal and demoralising, however, he advised students to not take it personally. Instead the time should be spent reflecting on the comments from the reviewers; revising and resubmitting the paper. 'Paper rejection does not mean failure, it should be a motivator.'
The workshop was well received by students and academics.
Mashau thanked Simba for sharing editorial insights, which would enable GSB&L students to share their research with the international business community.
Words: Hazel Langa
Photograph: Supplied