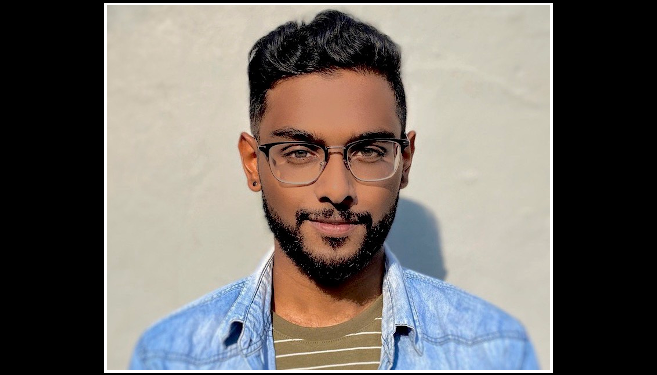 KZN Film Commission Bursary for Humanities Student
UKZN student, Mr Shivan Delomoney is the recipient of the 2020 KwaZulu-Natal Film Commission (KZNFC) bursary. He is the first digital arts student from the College of Humanities to receive this award due to a developing MoU between the Digital Arts programme and the KZNFC.
The KZNFC bursary programme was launched in 2014 to address skills shortages in the film industry in KZN. The bursary will cover Delomoney's registration and tuition fees, and prescribed textbooks.
'I am honoured to have been awarded this bursary. It feels as if my talents and dedication to the arts are finally being recognised,' said Delomoney. 'Bursaries of this nature are important, as they encourage students to pursue careers in film and animation, which leads to the development of the industry in South Africa.'
Delomoney came across an advert for the bursary in a newspaper and decided to apply, as he wanted to connect with a larger community of like-minded individuals and to ease the financial burden on his family.
'I have always been passionate and a keen advocate for the arts. I chose UKZN to pursue my studies as the facilities in both the fine and digital arts are the best in KZN,' he said. He plans to use the bursary to continue his studies, as well as to develop and lend his talents to the film and animation industry.
His advice to other students is, 'always strive to give of your best in everything you do.'
Words: Melissa Mungroo
Photograph: Supplied