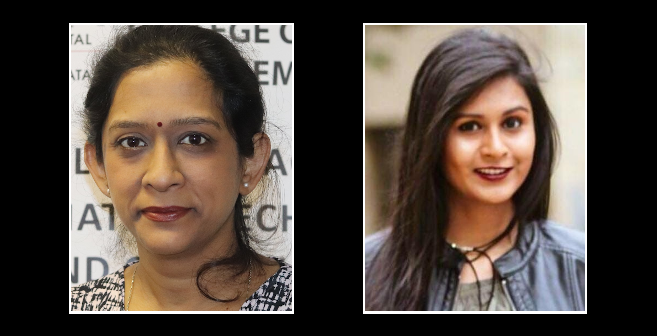 UKZN Academic and Student Present at International Conference
Senior lecturer in Human Resources Management, Dr Ashika Maharaj and Master's of Commerce graduate Ms Suman Dayanand presented a paper titled: The Role of Social Media as a tool for recruitment from the perspective of HR practitioners, at the 6th International Conference on Business and Management Dynamics (ICBMD).
The Conference themed: Enhancing Africa's Development and Competitiveness in the Digital Economy and Beyond, was held virtually and saw scholars and researchers present on contemporary and developing issues in disciplines related to Business Management.
Maharaj and Dayanand's paper was based on the latter's thesis which was supervised by Maharaj.
'Recruitment is integral to human resources management and the war for talent continues to be a matter for concern,' explained Dayanand.
'The study found that the use of LinkedIn and Twitter led to effective recruitment. LinkedIn was favoured for filling senior manager positions, while Twitter attracted graduates and entry-level candidates. The results indicated that social media recruitment in companies was more cost-effective and efficient. However, HR practitioners were not using social media to full effect for recruitment due to a skills gap. Upskilling is thus required. It is recommended that further research be conducted on postgraduates' use of social networking sites for job seeking, and the sites that HR practitioners use for recruitment,' she added.
According to Maharaj, the paper 'was well received by reviewers and colleagues. The topic was regarded as current and relevant in light of E-recruitment innovation forced by the COVID-19 pandemic.'
Words: Thandiwe Jumo
Photographs: Supplied