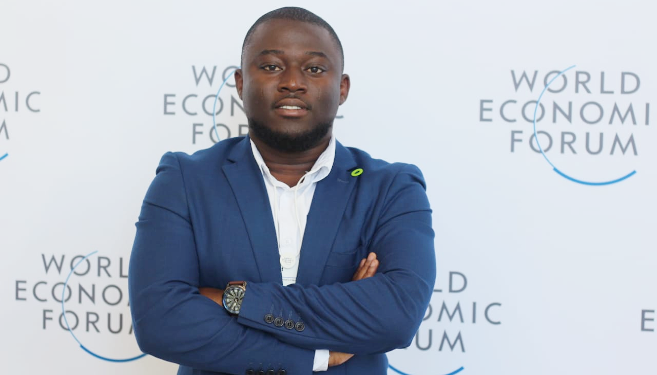 UKZN Student to Serve on COVID-19 International Steering Committee
Click here for isiZulu version
Doctoral student in the School of Health Sciences, Mr Clement Agoni has been selected to serve on an 11-member COVID-19 steering committee of the Global Shapers Community - an initiative started by the World Economic Forum in 2011.
Agoni was recognised for his significant impact and contributions in this area by leading the Durban hub of the Community in championing a COVID-19 project dubbed ShapersCare in which - supported and assisted by local partners - about 100 000 food hampers were distributed to individuals needing assistance during the national lockdown.
'My selection to the committee is definitely an honour but at the same time I am humbled, especially considering how large the community is - it has a membership of more than 9 000 people in 145 countries,' said Agoni.
'Being one of only two Black Africans on the committee, with my colleague representing the refugee community, my mandate involves inspiring, empowering and connecting the Global Shapers Community's work on COVID-19, particularly initiatives led by hubs in Africa. This will be in addition to the collective responsibilities of the committee as a whole.'
ShapersCare was recently selected as the only African project to be part of the top five COVID-19 response initiatives of the global community and recognised for the impact created so far.
The 11-member Steering Committee, which has a one-year mandate, will be responsible for building the capacity, knowledge and expertise of Global Shapers to effectively respond to COVID-19.
Since joining the Durban hub, Agoni has led the health team in conducting medical outreaches to Umlazi as well as mental health awareness drives at high schools within the township.
Agoni, together with other members, will also mobilise Global Shapers to take action and push for tangible responses at a city, country and global level, while ensuring the voices of young people are heard wherever the current and future agenda is being shaped.
The steering committee will also represent the Global Shapers Community in the World Economic Forum's COVID-19 Action Platform.
Agoni, a Ghanaian, is currently in his third-year of doctoral studies under the supervision of Professor Mahmoud Soliman in the Discipline of Pharmaceutical Chemistry.
His research focuses on the exploration of drug-target interactions using molecular modelling techniques.
'I have always believed that the training of an academic goes beyond the four walls of a lecture hall or a research laboratory with community service an important component that must be encouraged, since it produces graduates able to relate to the challenges and be better positioned to solve them,' said Agoni.
'My role within the steering committee will definitely expose me to COVID-19 related challenges encountered by communities in different countries and how young people are addressing these challenges. I am sure the varying and culturally diverse perspectives involved will mould me into a complete PhD scholar with a heart for the community,' added Agoni.
Words: Nombuso Dlamini
Photograph: Supplied