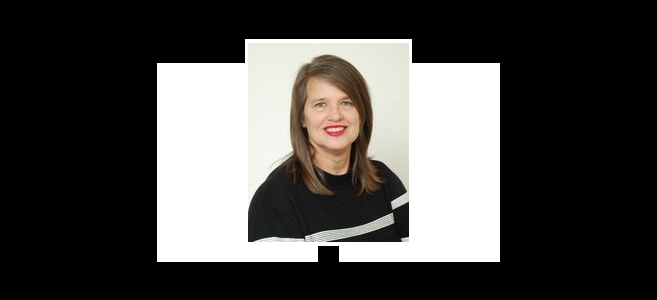 Remote Justice and COVID-19: South Africa Lags Behind
- By Ms Nicci Whitear-Nel
The COVID-19 pandemic has had a catastrophic effect on so many aspects of our lives, including access to justice.
The contradictory directives that have been issued, amended and replaced on a regular basis show that the courts and the justice ministry were completely blindsided by this national emergency. In the United States (US), a task team published Guidelines for Pandemic: Emergency Preparedness and Planning: A Roadmap for the Courts as far back as 2007.
While South Africa's Chief Justice, the Honourable Mogoeng Mogoeng, has shown some support for e-justice, it has not gone far enough. Effectively, the courts have shut their doors and ground to a halt except for limited, exceptional, urgent cases.
Professor Omphemetse S Sibanda, of the University of Limpopo, stated that the 'courts must remain accessible – even [through] e-courts.' The Chief Justice initially said that it would be "myopic" to shut the courts down. When he later effectively did so, he added that the heads of individual courts had the discretion to authorise the hearing of matters through teleconferencing, videoconferencing or other electronic means, which would obviate physical attendance at court. Sadly, none of the courts have done this.
This is somewhat surprising since there are a number of cases where videoconferencing has been successfully used in South Africa in the recent past.
Other notable jurisdictions have continued hearing cases remotely. In the United Kingdom (UK), the Chief Justice announced that facilities had been installed to enable cases to proceed by videoconference or similar electronic means. In line with the general requirement that court proceedings be public, provision has also been made for the public to view such proceedings. The Coronavirus Bill, soon to become law, expands on remote conducting of judicial processes in the UK. In the US, more than a dozen Federal Courts have authorised the use of video and teleconferencing technology to continue hearing cases.
The Coronavirus Aid Relief and Security Act supports this. In Dubai, courts are proceeding remotely. Likewise in India where evidence by videoconferencing is well established as a means to promote efficiency and access to justice. The Indian courts developed principles to govern remote hearings over a period of about 15 years. In Australia, the Federal Court is putting technology in place to enable all hearings to proceed remotely. It is promoting the use of "Microsoft Teams" as the platform for such proceedings, and has published a "dummies" guide to virtual hearings and the use of such teams. At the same time, the Court has acknowledged than an obstacle to the 100% roll out of virtual hearings will be that not all people have access to online facilities. This would obviously be a significant problem in South Africa, especially as regards unrepresented litigants.
Despite the country's somewhat dubious human rights record, it must be acknowledged that China is the international leader in the use of virtual courts. The use of online virtual facilities is encouraged in all courts, and regulations govern the conduct of virtual trials, including matters like identity authentication. Parties and witnesses appearing remotely must show their national identity document and face recognition software is used to confirm their identity. China also has three specialist "internet courts" which deal with internet-related disputes, such as those arising from online shopping transactions, personality rights in cyberspace, cyber-crime and so on. Their mantra is "online disputes tried online." These courts use big data, cloud computing, artificial intelligence and block-chain technology to streamline court processes.
The initiative, a global first, has been a big success, showing remarkable efficiency. An indicator of such success is the low number of appeals against judgements compared to cases in the ordinary courts. Everything is overseen by human judges, but virtual judges process routine, repetitive administrative tasks. For example, a virtual judge will simply record whether or not there is an objection to the admission of a certain piece of evidence, while a real judge will decide the question of admissibility, if it is disputed. The majority of the evidence placed before the internet courts is block-chain authenticated documentary evidence. A big data system collects, collates and analyses information from millions of cases across China. It is updated every five minutes. By the end of 2019, 193 million cases had been collected, and 700 thematic analyses conducted. Block-chain technology has been formally recognised by the Supreme People's Court of China as reliably authenticating evidence. This is because it generates immutable, time stamped data that can be verified by audit. China has published a White Paper on internet justice, which includes exemplar judgements from the internet courts.
In one of the recent South African cases where the High Court allowed witnesses to testify via video-link, the judge remarked that South Africa lags behind the rest of the world in not having a legislative framework for remote court proceedings. Sibanda criticised the courts for not going "full blast" on e-justice at this time of the COVID-19 crisis, and remarked that only "tortoise-steps" are being taken towards this end. We have never needed such a framework, and buy-in to the concept of remote hearings, more badly than we do now.
While the COVID-19 global disaster is unprecedented and novel, and is causing incalculable suffering, it offers a valuable opportunity for the justice system to fully embrace and support the use of technology to continue delivering essential services to the people of South Africa. The right to have disputes fairly adjudicated by the courts is a fundamental constitutional right that can only be limited when there is no other reasonable means of achieving the objective behind the limitation. The health and safety of the court participants could have been achieved through conducting remote hearings. It is unfortunate that this is not being done in as many cases as possible, challenging though might be.
Ms Nicci Whitear-Nel is a senior lecturer in the fields of Evidence and Labour Law at UKZN's School of Law. Her research interests are in evidence, labour law, legal ethics and legal education.
Photograph: Supplied