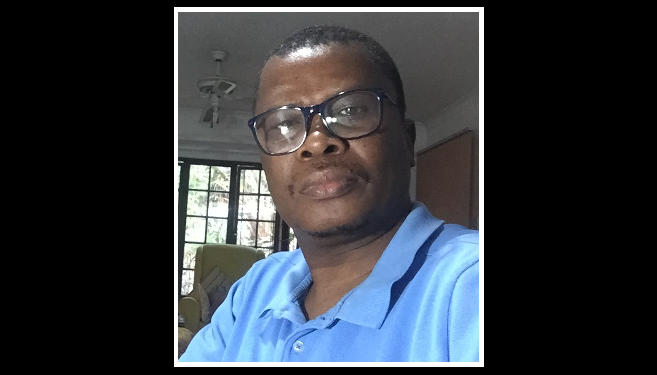 Cultivating an Entrepreneurial Culture and Mantra during Volatile and Turbulent Times
- By Dr Tony Ngwenya
Iceland with a population of about 350 000 people has one of the lowest *Gini coefficient ratios in the world. South Africa in comparison has a population of around 58 million, making it in the region of 165 times larger than Iceland in terms of documented citizens.
Both countries boast efficient entrepreneurs but a fundamental difference between Iceland and South Africa is the frequency and the rate of entrepreneurial inclusivity with the entrepreneurship value chain showing Iceland to be more inclusive.
Under normal circumstances (ie without COVID-19) both countries have burgeoning travel, hospitality and tourism sectors that make a massive contribution to opportunities associated with the entrepreneurial value chain. Yet the standard of living in the two countries varies significantly with that in Iceland much higher.
The question is what structural and systemic impediments cause South Africa to lag behind and lack so much compared to a country 165 times smaller than itself?
The first question that comes to mind is how did South Africa go wrong in terms of entrepreneurial inclusivity which has decimated society especially in disadvantaged sectors such as townships, rural areas and - the most marginalised - informal settlements.
According to the Global Competitiveness Index Report (2018/2019), infrastructure, primary education and health can be categorised as major contributors for South Africa and the society to lay the foundation and the framework for competing.
Entrepreneurs are not exempt from the competitive stakes but when there are systemic and structural holes like the lack of access to finance or to an entrepreneurial curriculum from an early stage as well as an institutional deficit in terms of level playing fields, the country will continue to be a victim of its own doing.
A point to ponder from an entrepreneurial perspective: Is holding position number 60 out of 141 countries included in the competitiveness report? This suggests the four main propellers for entrepreneurs to reclaim their stakes while competing in the high velocity era presented by the Gig economy of the Fourth Industrial Revolution are Conducive Entrepreneurial, Harnessing Human Capital, SME Markets Absorption, and Inculcation of Innovation Culture.
Conducive Entrepreneurial
The environment will always be external to every entrepreneur but the pillars that are meant to facilitate a conducive environment should commence from legislation, programmes, and directives geared to catapult entrepreneurs. These should be supported by institutions which should account to policy-makers in case they do not fulfil their mandate. A case in point is that financial development institutions spend half their allocated budget on internal staff wages and their operational costs. So before they could even assist entrepreneurs to access finances and credit they themselves are shackled by burdensome overheads. Financial inclusion and resources play a critical role for the entrepreneurs to succeed and sustain their entities.
Harnessing Human Capital
The competencies and the attributes that entrepreneurs would ordinarily possess are shaped and determined by the skills set they have acquired both formally and informally. The follow up challenge is whether our entrepreneurs' access real-time existential capacities and capabilities that are commensurate with the demand of the modern customer who requires bespoke and tailor-made products and services. Maybe policy makers need to self-reflect in terms of the skills our entrepreneurs' access and acquire so that they could outsmart and outwit their global counterparts in the bigger scheme of entrepreneurial schemes.
SME Markets Absorption
The segmentation, targeting and positioning of one's entity depend on market forces of demand and supply in markets that have not been previously exposed to exclusion. But in South African markets for instance, the authorities have not made tangible and explicit progress in closing the gap between the big corporate and SME sector. Big corporates could dictate the price as they have the market to dominate much to the detriment of the SME sector and this happens directly under the noses of the authorities without any consequential management and accountability. A case in point is the price collusion within the construction sector during the build-up to the 2010 Soccer World Cup in South Africa, which led to big conglomerates being hit with heavy fines.
Inculcation of Innovation Culture
As long as there is still this continued silo mentality between the public sector, private sector and the Research and Development institutions, entrepreneurial inspirations will be hindered. The recent merger between the Higher Education Department and the Department of Science and Technology should act as a leverage to benefit entrepreneurs, among other things, in the acceleration of technological skills acquisition.
Way forward
Collaboration, dialogue, discourse and thinking out of the box are needed while a paradigm shift is warranted within the Public, Private and Public (PPP) or Triple Helix sector on behalf of entrepreneurs as a starting point towards their inclusivity in the productivity and manufacturing value chain otherwise radical economic transformation and black industrialisation will be reduced to rhetoric and platitudes. This will go a long way for the country to be a net importer while taking its rightful position as the net exporter of value added manufactured goods and a shift away from pit to port commercial entrapment.
*A Gini coefficient is a statistical measure of the degree of variation represented in a set of values, used especially in analysing income inequality (Oxford English Dictionary).
Dr Tony Ngwenya is an Academic in UKZN's Graduate School of Business and Leadership. He has a doctorate in Business Administration.