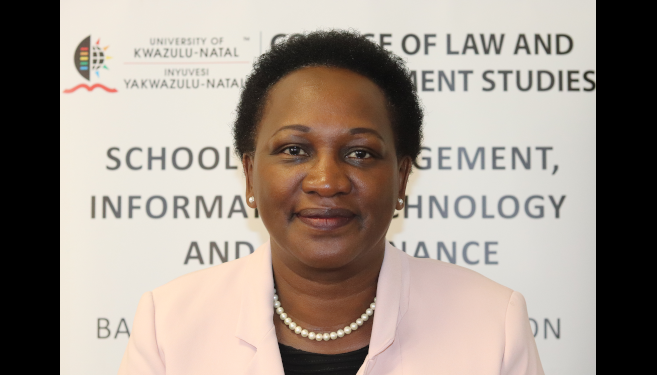 Saving Livelihoods While Saving Lives: Rural Livelihoods Post COVID-19
- By Professor Betty C Mubangizi
The livelihoods framework offers a useful lens through which to analyse the fragility and sustainability of livelihoods. The framework identifies a set of livelihood resources (natural, social, human, physical and financial) that are necessary for livelihood activities that produce ideal livelihood outcomes. It further suggests that, for this to happen, effective and efficient structures and processes should operate within an ideal policy and legislative framework. Finally, the framework reminds us of "shocks" – unexpected phenomena that disrupt an otherwise stable livelihood, one with a clear set of livelihood activities operating within an ideal institutional, policy and legislative framework to produce desired livelihood outcomes. Livelihoods are affected by shocks such as floods, drought, global financial crises, political turmoil and diseases. The COVID-19 pandemic is one such "shock" to livelihoods across the globe. Livelihoods are said to be sustainable when they can cope with and recover from shocks, maintain resources and capabilities to engage in livelihood activities and do so without undermining the natural resource base. This is a tall order for many communities, but more so for rural ones.
Rural livelihoods have always been fragile. In rural communities, problems rooted in colonialism and apartheid continue to manifest themselves in the form of spatial inequalities, inadequate transport, poorly resourced municipalities and a host of other socio-economic realities. Most recently, global warming has contributed significantly to the already fragile livelihoods in many rural areas of Africa, and South Africa is no exception. Prolonged dry seasons that destroy pasture and crops, coupled with heavy rains that wash away bridges and tornados that blow off rooftops damaging the infrastructure of homes, schools and clinics are not uncommon.
Since the early 1990s South Africa has placed much emphasis on disaster management, particularly on disaster risk reduction, the management of natural hazards and associated risks and vulnerabilities. The Disaster Management Act No. 57 of 2002 (The Act) is particularly instructive in its provision for an integrated and co-ordinated disaster management policy that focuses on preventing or reducing the risk of disasters, mitigating their severity, and ensuring emergency preparedness, rapid and effective responses to disasters and post-disaster recovery. Furthermore, the Act provides for the establishment of national, provincial and municipal disaster management centres. Together with the National Disaster Management Policy Framework of 2005, the Act places South Africa at the international forefront in integrating disaster risk reduction into all spheres of government through a decentralised approach. For the first time, and in an unprecedented way, the COVID-19 pandemic has put both the Disaster Management Act No. 57 of 2002 and the National Disaster Management Policy Framework of 2005 to the test. This occurred when the Minister of Cooperative Government and Traditional Affairs declared a "National State of Disaster" in terms of Section 27. Following this declaration, government, through public institutions, has had to adjust and adapt operations and mitigation strategies as a response to the pandemic.
It is too early to tell how successful the response has been, not only in saving lives but also in managing the delivery of government operations and procedures. What we do know is that a massive and long-lasting impact is expected, that livelihood strategies have been disrupted, and that livelihoods are severely shaken. It is also clear that less privileged populations in peri-urban and rural areas are likely to be the most affected and less likely to recover quickly from the "shock" of this COVID-19 pandemic.
We are a people of hope and we hope that the pandemic will pass… but what happens beyond this? How do we restore livelihood activities? How well is the state, particularly local government equipped to ensure continuity of government, continuity of operations and a return to normality? As noted previously, livelihoods are said to be sustainable when they can cope with and recover from shocks, maintain resources and capabilities to engage in livelihood activities and do so without undermining the natural resource base. The ability to bounce back largely depends on the ability of individuals, communities and local government to muster resources before, during and after COVID-19. Having operations in place that allow for the continuation of critical daily functions will determine how quickly communities recover, bounce back and return to normality.
Rural municipalities, already battling with resource issues are likely to feel the pinch and have less capacity to "bounce back". In the short term, support measures from higher levels of government are critical as prescribed in the Disaster Management Act. Sections 56 and 57 provide for funding of post-disaster recovery and rehabilitation. The widespread nature of the disaster, however, means that these funds will be thinly spread across the country's municipalities and are unlikely to have any effective impact.
Municipalities will have to find local solutions by drawing on their partnerships. There is tremendous value in creating and sustaining partnerships during and after the COVID-19 disaster. There is no doubt that partnerships between organisations and institutions strengthen government's capacity to increase the reach of limited resources and encourage rural communities' resilience to the disaster.
Municipalities rely heavily on national financial transfers to support their constitutionally mandated responsibilities to deliver services such as water, transport and local economic development. Many rural-based municipalities lack sufficient funds to do so, largely due to a weak revenue base and the inequitable distribution of resources from the central treasury. Long-term measures to secure rural livelihoods beyond COVID-19 will require a re-think on how the national budget is calculated and distributed so that the allocation to rural-based municipalities is more equitable.
Professor Betty C Mubangizi is full Professor of Public Governance and holds the NRF/SARChI Chair in Sustainable Local (Rural) Livelihoods.