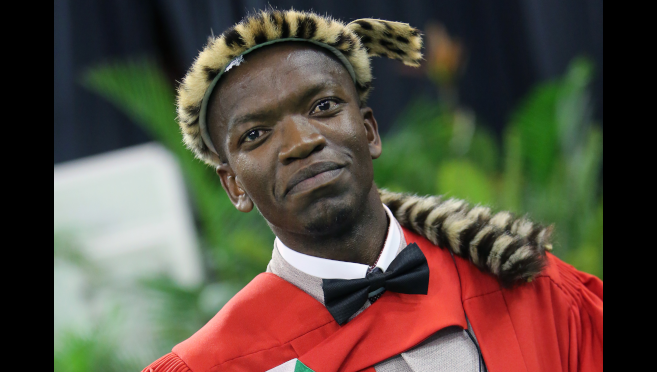 PhD Graduate in Town and Regional Planning Makes History!
When Dr Sanele Mbambo was awarded his PhD in Town and Regional Planning from UKZN, he became the first South African graduate to achieve the degree in KwaZulu-Natal.
Mbambo's research – which used multi-class Shaka's Head in KwaDukuza as the case study area – assesses the potential for housing to attain social and spatial integration in post-apartheid urban communities.
In his thesis, he evaluates the extent of citizen participation in the development of integrated urban communities through residents' involvement in the decision-making process for social and spatial development.
Mbambo found that housing development had achieved noticeable but limited socio-spatial integration in Shaka's Head – which is the case with many post-apartheid urban communities. 'Through housing location, it was possible to attain a multi-class urban neighbourhood strategically located closer to economic opportunities. However, social groups have been unable to create social relationships and share in the local economy,' he said.
The study concluded that while housing development had the potential to achieve spatial integration, socially mixed neighbourhoods remained socially fragmented. To achieve socio-spatial integration, Mbambo said there needed to be enhanced integration of housing and planning through a human settlement framework, effective citizen participation, development of quality infrastructure and improved security in urban communities.
Mbambo, currently working as a postdoctoral Fellow at the Mangosuthu University of Technology, plans to continue with his research.
He said he was grateful for his support system of family, friends and supervisor, Dr Koyi Mchunu.
Words: Melissa Mungroo
Photograph: Abhi Indrarajan