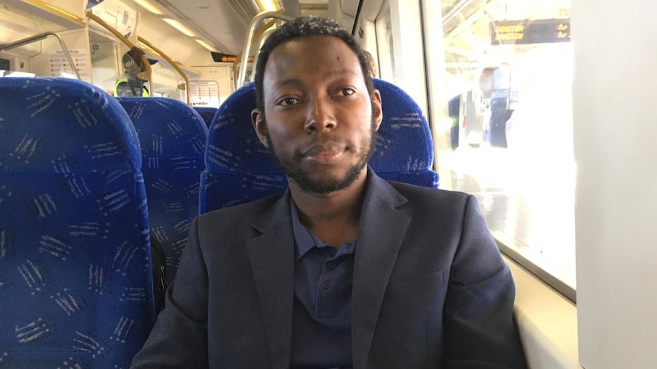 UKZN Epidemiologist Completes Applied Spatial Analysis in Epidemiology Training in US
Public Health lecturer, Mr Siyabonga Dlamini, successfully completed Applied Spatial Analysis in Epidemiology training at the Epidemiology and Population Health Summer Institute at Columbia University (EPIC) in the United States.
Spatial Epidemiology is a subfield of epidemiology concerned with the description and analysis of geographic variations in disease with regards to factors such as demographic, environmental, behavioural, socioeconomic and genetic factors.
'I am looking forward to applying the skills I learned from this course in the South African context, particularly in cancer research,' said Dlamini. 'Things like disease mapping, geographic correlation studies, disease clusters, and clustering could be done using the techniques made possible in this field.'
'I am fortunate to have been afforded the opportunity to be part of the course and learn from international scholars in the field. It is an exciting field of study that I think brings new insights to the work that public health professionals, particularly epidemiologists, do on a regular basis. The more we learn about the distribution of diseases and their relationship to time and space, the more insight we have on how to intervene, either in terms of curbing their spread or in prevention efforts. I am grateful to the New Generation of Academics Programme (nGAP) for affording me the opportunity.'
Dlamini says South Africa is a resource-limited country. 'The more skills we can leverage in our understanding of disease both at population level and in geography and time, the better we can plan and distribute the resources and implement targeted interventions/programmes which are effective, thus reducing the burden of disease in our country.'
Based at the Department of Epidemiology, Columbia University Mailman School of Public Health, EPIC offers focused training for investigators and scholars from the health and social sciences sector, public health practitioners, clinicians, and industry professionals.
Dlamini's area of interest is cancer epidemiology and he believes this course would help in the understanding of cancer distribution, including the associated predisposing factors, in relation to space and time in South Africa and Africa through collaborations, such as the Multinational Lung Cancer Control Program (MLCCP).
Asked about what epidemiologists do, Dlamini replied: 'This group of professionals, among other things, apply spatial analytic methods in epidemiologic research, focusing on methodologies which involve working with geocoded data to perform a variety of analyses. A sample of the analyses include distance estimation, data integration, exploring how disease clusters occur in space and time, and disease mapping, using Bayesian statistical approaches.'
Words: Nombuso Dlamini
Photograph: Supplied