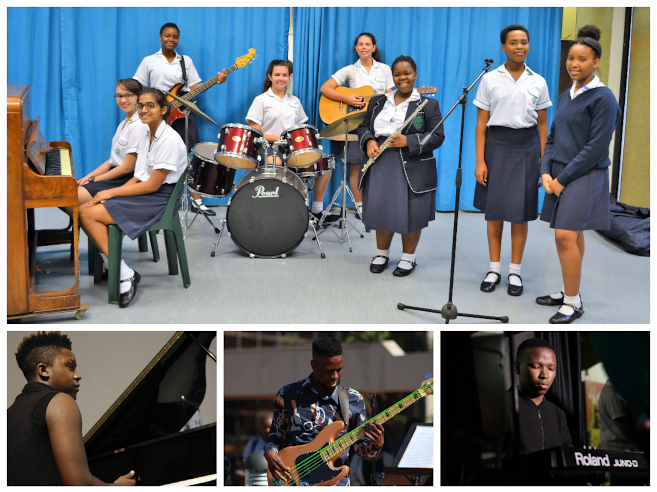 School of Arts Celebrates Jazz
The Centre for Jazz and Popular Music in the School of Arts has celebrated Jazz Appreciation Month with a series of school visits to increase the awareness of jazz.
As part of the celebrations at UKZN, the School hosted a concert on International Jazz Day, featuring talented young musicians from the University as well as from various schools in Durban.
Musicians were from the Glenwood High School Jazz Band, the Durban Girls' High School Band, the Umlazi ComTech Jazz Band, and the UKZN Student Jazz Ensemble.
Individual musicians included Alande Mkhize (vocals) and Rachel Luyt (piano) of St Mary's DSG; Leroy Khumalo (drums) and Asanda Khumalo (vocals) of Glenwood Junior Primary School; and Erin Caligan (guitar) of Curro.
International Jazz Day brings together communities, schools, artists, historians, academics, and jazz enthusiasts all over the world to celebrate and learn about jazz and its roots, future and impact; raise awareness of the need for intercultural dialogue and mutual understanding; and reinforce international co-operation and communication.
Said UKZN Jazz lecturer Ms Debbie Mari: 'Each year on April 30, this international art form is recognised for promoting peace, dialogue among cultures, diversity, and respect for human rights and human dignity; eradicating discrimination; promoting freedom of expression; fostering gender equality; and reinforcing the role of youth in enacting social change.'
Words: Melissa Mungroo
Photographs: Ayanda Mfiki