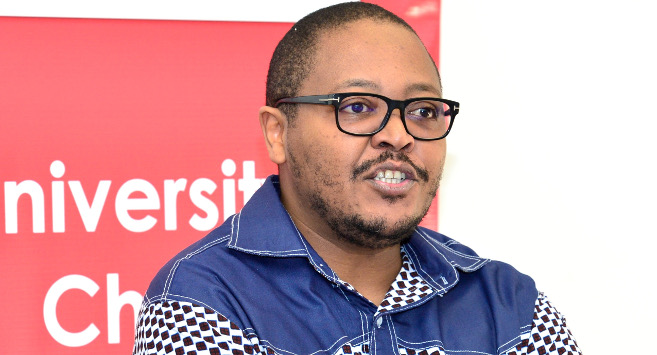 Human Rights Day Commemorated at UKZN
Seasoned conflict resolution practitioner with the African Centre for the Constructive Resolution of Disputes (ACCORD), Mr Kwezi Mngqibisa addressed students at a public lecture to commemorate Human Rights Day on the Howard College campus.
Titled: Contemporary Conflicts: A Rights-Based Approach towards Management, the lecture explored lived realities in South Africa and the mechanisms that can be used to address conflict in the country.
Mngqibisa acknowledged the importance of our 'celebrated' Constitution, but also highlighted the 'fault lines in our society,' including socio-economic injustices that 'we perpetuate against one another.' He added: 'The Constitution was not a silver bullet to solve all our problems.'
He urged students to reflect and celebrate diversity in our everyday lives and posed the critical question: 'What will be our legacy in 100 years?' Mngqibisa said that as South Africans, we are 'not acting beyond this generation.'
Mngqibisa lamented the demobilisation of civil society and took the opportunity to call on the audience to value their agency as active citizens.
Comments from students included a call for greater unity within communities, queries on how to manage diversity and concerns about recent xenophobic attacks.
Acting Director of University Relations, Mr Brendan Boyce, noted the vital role universities played in assisting with 'conflicts at the time of the transition and in the early years of democracy.'
Words: Raylene Captain-Hasthibeer
Photograph: Albert Hirasen