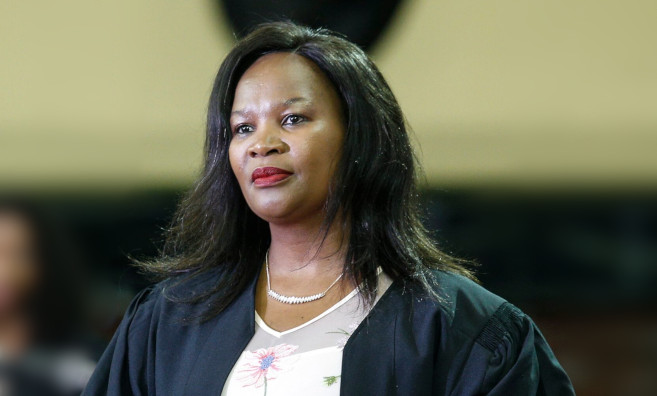 Master's Explores Leadership Change Impact on Organisational Culture in SA Mining
Lonmin's Marikana mine, Mpumalanga's Lily Gold mine, Pamodzi and Aurora mines are the reflection of South Africa's embattled mining industry hence Master of Commerce in Leadership Studies graduate, Ms Lungile Faku's research explores leadership as a strong predictor of organisational culture in the South African mining industry for her degree.
The research, supervised by Professor Cecile Proches, is titled: The Impact of Leadership Change on Organisational Culture at a Limpopo Mining Company.
Faku is currently employed as a Senior Maintenance Co-ordinator at De Beers Marine in Cape Town. Her career experience includes working as a Surface Asset Management Superintendent at the Phalabora Mining Company as well as Chief Planner at Exxaro KZN Sands.
She hopes her research will contribute positively to the country's mining sector which is a significant contributor to the GDP.
'The study revealed that a positive organisational culture is important in a company as it plays a critical role in establishing a healthy environment which can influence employees' work behaviour and attitude. What interested me more about my research was the cultural diversity where the company is owned by two diverse cultures (South Africa and Chinese Consortium).
The study findings revealed that leadership is a strong predictor of organisational culture and that there is a strong relationship between the leadership and the organisational culture,' explained Faku.
He intends to complete her Government Certificate of Compliances in Mechanical Engineering (GCC) and then study for a PhD at UKZN.
'I discovered that an MCom degree has a lot of scope and value and I believe it never loses its value. It has given me so much knowledge and covered so many aspects of practical things in the corporate world.
'Combining studies with a demanding job such as mine is a massive commitment but not impossible if you have set your goals and are determined to achieve them,' said Faku.
Words: Thandiwe Jumo
Photograph: Rogan Ward