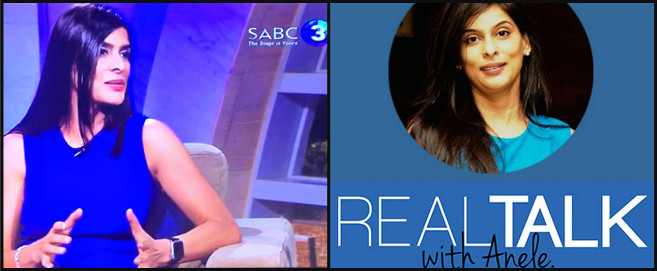 Academic Discusses Sexuality, Orientation and Identity on TV Talk Show
SARChI Chair in Gender and Childhood Sexuality and lecturer in the School of Education Professor Deevia Bhana presented elements of her work on SABC 3's Real Talk with Anele.
Bhana was invited onto the show as an expert on children and young peoples' expression of sexuality.
Given the broader social problems in South Africa where children's sexual cultures are often hidden because of 'adult regulation and policing', Bhana's appearance on the show helped expose some of the myths around children's ignorance and innocence.
Work around children and young people's investment in sexualities which are non-normative were highlighted. Also discussed were transgendered relationships, cisgender and queering of sexuality.
Bhana's appearance on the show does much to enhance science engagement and science literacy around childhood sexuality which requires much more openness in the areas of sex and gender.
'Interventions in families, in schools and other educational institutions require a far more comprehensive view of sexuality so that children and young people can live in ways that are less secretive and less risky,' said Bhana. 'Speaking about the facts of life may help address key areas of concern around gender and sexual violence, disease, unwanted teenage pregnancy and the stigma around the performance of non-normative sexualities.'
The show's host Anele Mdoda described Bhana's engagement with the subject matter of sexuality, orientation and identity as 'insightful' and dovetailing into a 'revolution of thinking.'