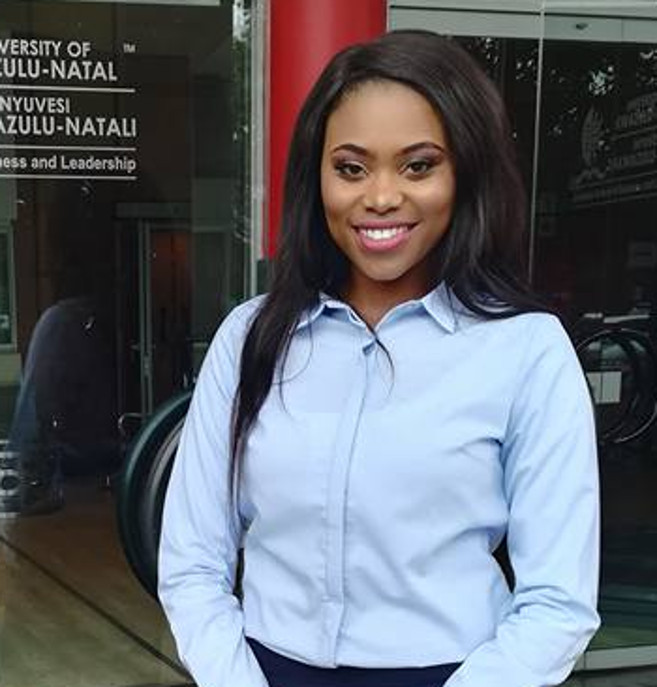 Passion for Climate Change Mitigation Leads to Masters
September is a notable month for Human Sciences Research Council's Junior Researcher, Ms Thobeka Radebe, as not only did she graduate with her Master of Administration degree, she is also travelling to London and Belgium to represent the Council's Democracy, Governance and Service Delivery Unit at the Climate Change Conference hosted by the European Social Survey.
The active researcher, who is already pursuing her PhD in Public Administration, says acquiring new knowledge is instrumental in her chosen career path as there is a need for capacity development in the public and non-governmental organisation (NGO) sector domestically, regionally, continentally and globally.
'My Masters will help me become more analytical and become a knowledgeable change agent. This qualification has helped me to be able to identify research problems based upon societal issues and needs as well as implement research techniques in the workplace or other institutional settings, and embed ethical considerations and values in the research undertakings. Studying towards a PhD has by far been one of the hardest things I've ever had to do but I have a natural thirst for knowledge and an insatiable appetite for reading books about environmental issues and this is the right choice,' said Radebe.
Evaluating the Role of the State and Non-State Actors in Mitigating Water Shortages in eThekwini Municipality is the title of Radebe's dissertation which focused on the role that the state and non-state actors play in mitigating water shortages. The study was supervised by Professor Thokozani Nzimakwe.
'Water is a basic human need as without it, survival is not possible. Water scarcity is a South African reality that is a major inconvenience to everyone and an impediment to the country's economic growth. With our country being water stressed, it is important for South Africa to look into this issue and understand its current and future challenges. To frame the water security challenges better, there is a need for more information on variables that control and impact water security and a need for an integrated, multi-disciplinary, multi-scale and multi-agency approach to research. Throughout my schooling, I have always had a passion and interest in environmental issues and trying to find ways in which we can live well and sustainably without harming the environment,' said Radebe.
Apart from working on coming up with solutions to the world's climate change and local development challenges one research at a time, Radebe also gives back to the community through the Remould organisation. 'I'm part of an organisation called Remould that aims to give lives, ideas, systems and way of thinking in our communities. Being part of this organisation gives me life and something to look forward to.
'I enjoy spending time with people from all walks of life through community projects or just going out with all my friends. I'm an adventure seeker so it's my mission to do and try out different things as I live for traveling with my loved ones and my faith especially in my Christian journey,' said Radebe.
Words: Thandiwe Jumo
Photograph: Supplied