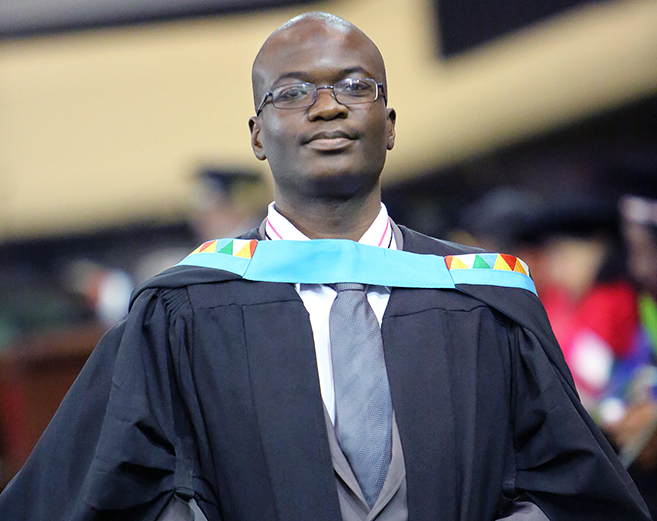 Death of Sister Motivated Graduate to Research Reproductive Cancer
Losing his sister to cancer spurred Mr Liberty Mambondiani to focus his Master's degree in Population Studies research on reproductive cancer in the hope of making more people aware of the disease.
Mambondiani discovered that young people were not aware and knowledgeable about reproductive cancer. 'The level of awareness is very low. It is scary that some young women do not know what cervical cancer is or where it occurs or what a pap smear is. The young people I interviewed in the study were not aware of HPV, which is the main cause of some of these reproductive cancers,' he said.
He believes his research will help people become more aware of reproductive health problems often caused by risky sexual behaviour. 'I want young people to know that besides HIV and AIDS, there are deadly reproductive cancers which are caused by risky sexual behaviour.'
Mambondiani thanked his family, friends and supervisor for their support during his studies. 'I have the best family in the world. They were there for me emotionally, spiritually and financially. Funding was always the challenge. I believe that if more funding opportunities were available to students, many small socio-economic problems we face would be solved.'
His advice to other students is: 'Work smart. It is a very long, difficult and stressful journey, which makes you feel lonely at times, but in the end, it pays off. Stay focused.'