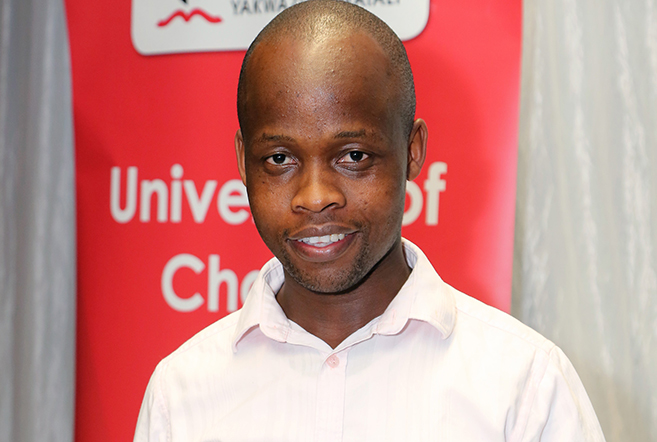 Protecting the Environment High on Top Achiever's Agenda
Mr Mduduzi Zulu is one of the College of Agriculture, Engineering and Science's top-ranking undergraduates; and for this achievement he received the College Deputy Vice-Chancellor's Scholarship.
Zulu is in his fourth and final year of study for a BSc degree in Civil Engineering. After graduating, he plans to use his qualification to play a meaningful role in solving problems facing society, such as water scarcity.
'Global issues need more research in order to come up with new strategies to reduce things such as greenhouse gases. I would like to implement ways to protect our environment.'
Whilst delighted to receive his award, Zulu regards it as motivation to study even harder. He plans to work for a private company in the immediate future in order to gain sufficient work experience. Earning postgraduate qualifications including a Masters degree and possibly even a PhD, also form part of his future aspirations.
Zulu said that Professor Thokozani Majozi, the Department of Science and Technology/National Research Foundation SARChI Chair in Sustainable Process Engineering based at Witwatersrand is his role model.
'Majozi's major contribution to research to date has been the development of a continuous time framework for the synthesis of batch plants and a novel technique for near zero-effluent batch chemical facilities. Both these contributions have been adopted by industry,' explained Zulu. 'I am motivated by him to contribute to the field of engineering for the benefit of future generations.'
Whilst Zulu regards himself as a religious, hardworking and determined individual, he reckons he also knows how to have fun despite his busy schedule.