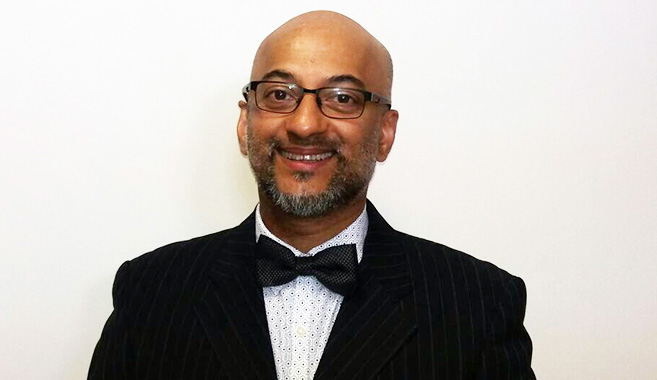 UKZN Academic Bags ASHA Award
Imagine being unable to drink a glass of water. This is the case for 1 in 25 persons (Bhattacharyya, 2014) or up to 8% (Steele, 2015) of the world who may experience swallowing disabilities. For persons with swallowing disabilities modifying the way liquids flow or the size/texture of the foods they eat is critical to their survival. However, South Africa, like many similar low-middle income countries, does not have a way to measure and/or classify these foods.
This means that what persons with swallowing disabilities drink or eat at hospitals versus their homes or in clinics is not well regulated and results in, often times, chest infections due to foods going into their lungs. Safety is one of the key reasons that drove the work that garnered an international award for UKZN's Speech-Language Pathology Associate Professor, Professor Mershen Pillay and his team. Pillay received the American Speech and Hearing Association (ASHA) Award at the association's Conference.
Pillay, who is on the Board of Directors of the International Dysphagia Diet Standardisation Initiative (IDDSI), said the award, an "Outstanding Contributions in International Achievement" award, recognises his part in a global project focused on reducing life-threatening risks for people with swallowing disorders. We've developed a system to measure and classify how to improve the accuracy of modifying diets for persons with swallowing disabilities worldwide.
'This award is the result of many years of work which resulted in the development of a framework to guide people with modifying dysphagia foods to do this using scientifically valid methods and a great classification system. I have learned a great deal through this project because of working with people all over world, and with something that has such a large global impact,' declared Pillay.
Pillay who has worked in various countries and served on various international committees, said he was quite honored to have won the award. This work is part of his larger project at developing "glocal" practices. To this end, he is in the process of compiling a book which will be beneficial to Speech Language therapists and Audiologists as part of his work on the South African Speech-Language and Hearing Association (SASLHA) portfolio. This book is focused on developing, national practice standards that focus on how to "do local" (contextually relevant) practices while being globally responsive.