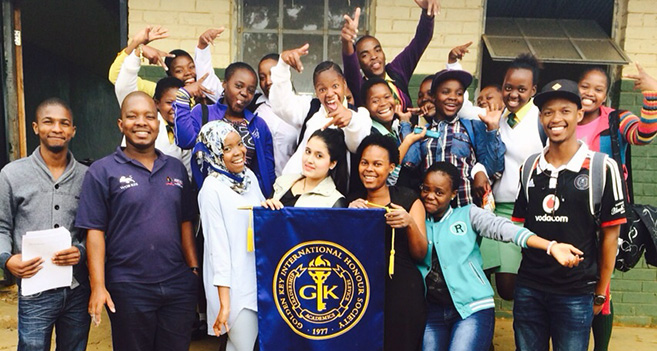 UKZN Promoting Excellence in High Schools
UKZN students who are members of the Golden Key International Honour Society have committed themselves to promoting academic excellence in rural high schools around Pietermaritzburg.
This is in line with the aim of the society which is to honour academic excellence.
A group of students recently visited Mpande High School where they tutored Grade 10, 11 and 12 pupils in a variety of subjects including Mathematics, Physical Sciences, Life Sciences, English, Geography and Mathematics Literacy.
The tutoring project forms part of the SPARK a Change initiative which aims to have an impact on and improve the lives of at-risk youth through literacy, education and real-world preparedness.
Anyone wanting to be part of the generation that makes a difference and inspires greatness in young South Africans should contact Golden Key Academic programme officers Nompilo Jele (nompilojele@gmail.com) or Lebogang Baloyi (lebbaloyi@gmail.com).
Simangele Msweli