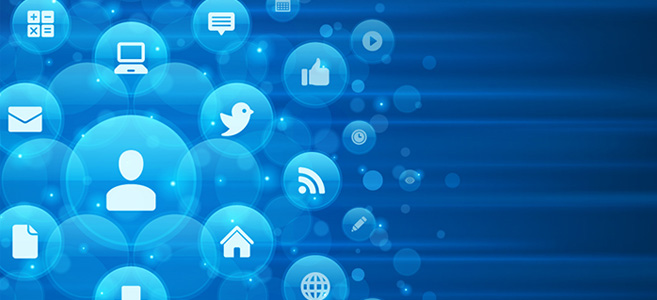 Twitterati Applaud UKZN's New VC
Universities have come a long way from those of yesteryear. While formal communiques will always have their place at traditional universities, social media platforms including Facebook, Twitter and YouTube have become the new age way of communicating with students and alumni.
When UKZN's new Vice-Chancellor and Principal, Dr Albert van Jaarsveld, was installed at a ceremony on the Westville campus, staff, students and the public were invited to watch the ceremony via live-streaming, live Tweeting, and Facebook.
UKZN's social media team was hard at work days before the event, strategising on ways to rack up as many tweets, retweets and likes as possible. Their hard work paid off as with more than 1 527 likes and over 58 503 Facebook followers reached, it was obvious the Twitterati paid attention to the Installation of UKZN's new VC, #UKZNVC15.
Posts to social media included:
* Akande Joseph Olorunfemi: Congrats Dr Albert on your new appointment … we full of hope that you will transform this great citadel of learning to the best in Africa and beyond. Congratulations once more!
* Andile Andries Ndlovu: Congratulations Dr Albert, we look forward to be led by you.
* Kiru Naidoo: Proud to be an alumnus of a great university. Van Jaarsveld is a man of ideas. There is nothing finer than an idea whose time has come. Sekunjalo ke nako.
* Dauda Gava Andrawus: My university, my pride.
* Kwazikwakhe Cele: Welcome Dr Albert. We believe in you sir, take UKZN to greater heights.
* @UKZN_WST: We've already accepted Dr van Jaarsveld as one of our own! Having seen him supporting UKZN IMPI #BackingOurBoytjies #WelcomeVC @UKZN_Rugby
* @LubnaNadvi: Gr8 advice on how to deal with Tokoloshes from @AdHabb @ installation of the new VC of @UKZN. Like the good old days
Here's a video of the Installation featuring interviews with key role players at the University.
Raylene Captain-Hasthibeer