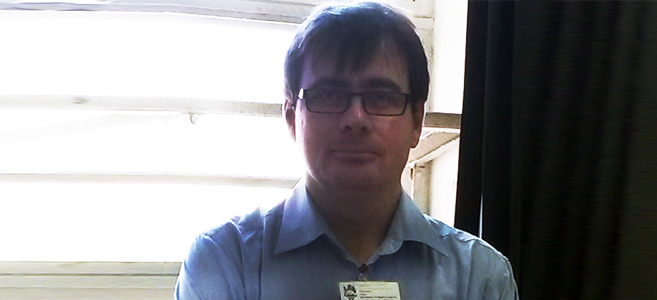 Traditional Herb Sutherlandia Frutescens has no Impact on HIV Disease Progression – Study Finds
The herb Sutherlandia frutescens has no impact on markers of HIV disease progression, according to a novel study conducted by researchers from UKZN, the University of Western Cape and the University of Missouri in the United States.
Sutherlandia frutescens has been used for hundreds of years in South Africa for its medicinal effects and recently, traditional healers have been prescribing it as a treatment for HIV infected individuals.
Lead principal investigator of the study, UKZN's Dr Douglas Wilson, said: 'South African adults living with HIV often consult traditional health practitioners and take traditional medications that are derived from plants. Globally, over the past few decades, some very useful plant-derived medications have been developed.
'Sutherlandia has been used by South African healers for many conditions, including HIV. The researchers wanted to find out if it can be used safely by adults living with HIV, and to see if it modified markers of HIV progression. A rigorous, randomised controlled trial was done at Edendale Hospital, involving a multidisciplinary team including traditional health practitioners, pharmacists, clinical researchers and basic scientists from the University of the Western Cape, UKZN and the University of Missouri. This was the first study of its kind,' said Wilson.
Sutherlandia frutescens is an indigenous southern African plant widely used to treat a variety of conditions including those associated with HIV infection. Teas, decoctions, capsules and tablets of the plant leaves are consumed and believed to influence immunity, stress, depression and wasting, all of which may significantly impact on the quality of life and therefore indirectly, the progression of diseases such as HIV.
Participants in the study were HIV seropositive adults recruited from clinics in the Edendale Hospital catchment area and evaluated at the Edendale Hospital Research Unit. The demographic profile of the hospital is similar to other high HIV prevalence settings in the province with an antenatal HIV seroprevalence of 42.2% in 2010.
Interestingly and noteworthy, the hospital has close collaborations with local Traditional Health Practitioners (THPs) and has a well-established clinical research track record, especially relating to the management of HIV infection and tuberculosis.
HIV seropositive adults between the age of 21 and 64 years with CD4 T-lymphocyte count >350 cells/µL and HIV viral load >1,000 copies/ mL were eligible for enrolment into the study. Fifty-six participants (50 women - 89%, and six men -11%) were enrolled into Stage 1, while the data of 55 participants were included in the interim analysis.
In Stage 2, 77 participants were randomised to either S. frutescens 1,200 mg or placebo. At the completion of Stage 2 data from the 1,200 mg and placebo groups from both stages were combined for the final analysis. In total, 54 participants were randomised to the S. frutescens 1,200 mg arm and 53 to the placebo arm.
Results indicated that when compared to placebo, S. frutescens did not impact on the CD4 T-lymphocyte count, however two participants developed tuberculosis while taking S. frutescens, despite taking isoniazid - a drug prescribed for the prevention of tuberculosis.
Said Wilson: 'The possible interaction that reduces the efficacy of Isoniazid requires further evaluation. However, if experimentally supported, this result could advance strategies for the prevention of tuberculosis and reduce development of drug resistance in regions where traditional, complementary and alternative medicine (TCAM) use occurs concurrently with Isoniazid Preventive Therapy.'
This study responds to calls by the World Health Organization and others to rigorously evaluate African traditional medicines in the context in which they are used with the knowledge and support of Traditional Health Practitioners and provide a precedent and guidance for the conduct of future clinical trials of African TCAM practices.
Dr Douglas Wilson is Head of Internal Medicine at Edendale Hospital and an Honorary Clinical fellow in UKZN's School of Clinical Medicine. Formerly from Zimbabwe, he obtained his MBChB degree from the University of Cape Town (UCT) and served his internship at Frere Hospital, East London.
Wilson then worked as a Locum in the United Kingdom before returning to UCT to specialise in Infectious Diseases.
He is a Fellow of the College of Physicians of South Africa, a member of the HIV Clinicians Society of Southern Africa and a member of the International Union Against Tuberculosis and Lung Disease. In 2010, he received the Lifetime Healthcare Professional Award from the Treatment Action Campaign.