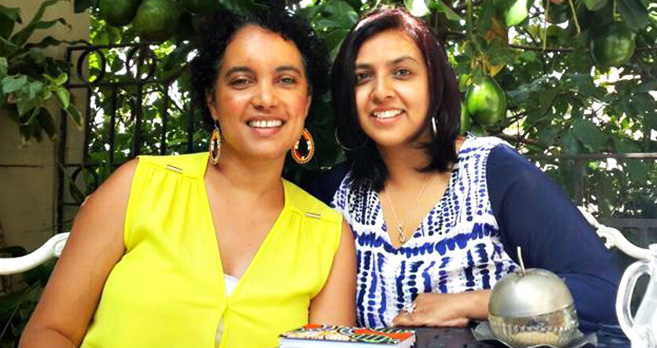 Academic Attends Inter-Institutional Workshop at University of Botswana
Anthropologist in the School of Social Sciences in the College of Humanities, Dr Maheshvari Naidu, took up an invitation to attend a workshop at the University of Botswana organised by the African Gender Institute based at the University of Cape Town.
Naidu was invited to join the project and awarded a grant in 2014 and the project is part of an established MOU with the University of Cape Town.
The workshop itself was part of the institute's Young Women's Leadership (YWL) Project in the context of Sexual and Reproductive Health Rights (SRHR) in university institutional spaces.
The YWL focuses on the sexual and reproductive health of women in Higher Education Institutional spaces. Headed by Professor Jane Bennet of UCT and co-ordinated by Dr Barbara Boswell, the Ford Foundation Funded initiative is part of an inter-institutional collaborative project that includes seven universities in the SADC region – the University of Botswana, the University of Cape Town, the Eduardo Mondle (Mozambique), UKZN, the University of Namibia, the University of South Africa and the University of Witwatersrand.
Hosted by academics of the Department of Sociology at the University of Botswana, Dr Godisang Mookodi and Dr Sethunya Mosime, the workshop brought together the inter-institutional and interdisciplinary team of project facilitators from the seven universities and included academics and researchers from the Disciplines of Anthropology, Gender Studies, Psychology, Sociology, and Social Work.
The aims of the workshop were:
• To create opportunities for young women, in SADC university contexts, to develop new leadership and advocacy skills, in the specific context of grounded SRHR research
• To stimulate strong, Southern African-based, action research which takes issues of sexuality, reproductive rights and gender for young women seriously
• To develop partnerships between young women based in different SADC campuses around the importance of reproductive and sexual rights
• To contribute to the reduction of young women's vulnerability to HIV-transmission, gender-based violence, and critically, to discourses of 'feminine powerlessness' in different national contexts
• To stimulate movement-building in national, and regional contexts, around reproductive and sexual rights.
The workshop hoped to consolidate critical learning from the project about SRHR leadership for university-based women. The workshop was also designed to deepen the team's engagement and understanding of publishing in academia and strategise around publishing work from the project's activities and activism.
The team of facilitators' also workshopped ideas for an e-book publication stemming from the project's work on the different campuses.
'There was a genuine sense of camaraderie among the facilitators and the workshop sessions were intensive opportunities to deepen skills,' Naidu said.
The next workshop will be early next year at the University of Witwatersrand and will include student representatives from each of the seven universities. Naidu has been invited to take five of her students with her.
Melissa Mungroo