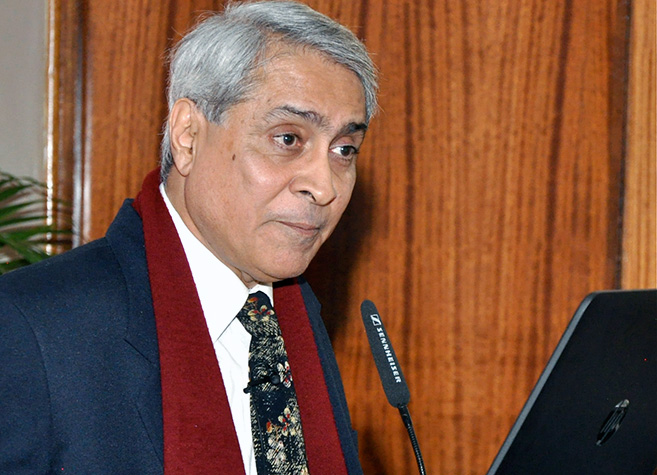 Public Lecture At UKZN by Renowned Indian Art Historian
Renowned art historian, Mr Benoy Behl of India gave a public lecture on UKZN's Howard College campus on ancient Indian historic art.
The lecture was hosted by UKZN's Corporate Relations Division in partnership with the Indian Consulate General in Durban.
Behl is Chair of the Buddhist Heritage Centre of Indology, Bharatiya Vidya Bhavan, and a member of the Board of Governors of the Central Institute of Himalayan Culture Studies in India.
Behl is a film–maker, art-historian and photographer, known for his prolific output of work over the past 36 years.
His films include 26 documentaries on the paintings of India, 26 documentaries on the sculptures of India and 26 documentaries on Spectacular India. These documentaries have been screened widely on television stations in India and also at universities and museums around the world.
During his Durban lecture, he captivated the audience with his in-depth knowledge on ancient art and paintings found in the temples in India during the 5th and 6th centuries. Most of the art dates back to centuries before Christ and is today treasured, restored and preserved. His photography of the ancient murals in remote places is on ancient medieval times.
Behl has been invited to lecture at universities and museums throughout the world.
His book The Ajanta Caves is published by Thames and Hudson, London, and Harry N. Abrahams. His latest book is titled: The History of Indian Art: Sculpture and Mural Paintings. He is the first Indian whose work has appeared in the National Geographic magazine.
The Consul-General of India, Mr Rajagopalan Raghunathan, thanked the University for hosting Mr Benoy Behl.
Pamela Adams