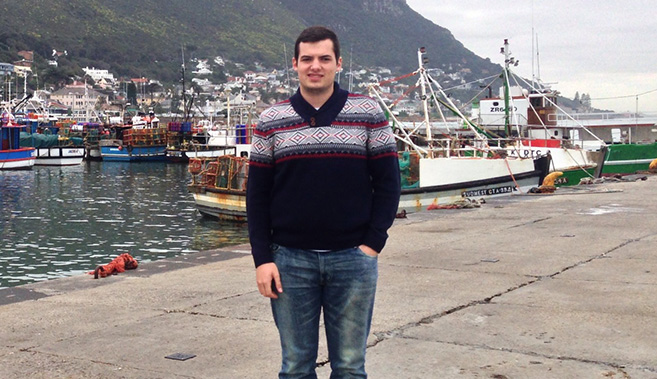 UKZN Solar Car Whizz Kid Receives TB Davis Scholarship
Mechanical Engineering Masters student Mr Matthew Woods does not only have the success of UKZN's solar car under his belt, he has also received the TB Davis Scholarship to pursue his degree at the University.
Woods is delighted with the scholarship, describing it as a 'special honour'. This motivated student has always been intrigued by Albert Einstein and admires his work and ideals.
'Engineering is my passion so it was the obvious career choice for me,' said Woods, who was a member of the UKZN team which built the Hulamin UKZN solar car now on its way by sea to Australia to take part in the Bridgestone World Solar Challenge from 18-25 October.
Woods enjoys diving and has recently completed his Advanced Water Course. His future plans include continuing his work in renewable energy and in the automotive field.
He describes himself as diligent, logical and ambitious.
Prashina Budree