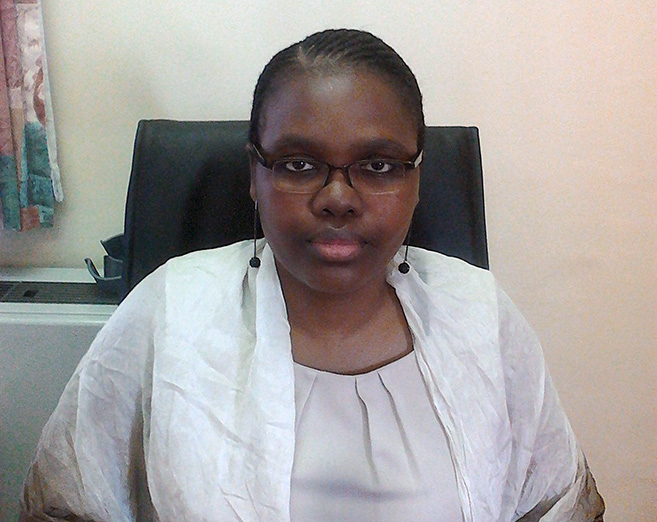 Law Academic selected for Judicial Services Commission
Associate Professor in the UKZN School of Law, Professor Nomthandazo Ntlama, has been elected by the Society of Law Teachers of Southern Africa (SLTSA) at its Annual Conference which was hosted by Varsity College, Durban from 6 to 8 July 2015, as its representative on the Judicial Services Commission (JSC) of South Africa.
The JSC is a constitutional body established in terms of section 178 of the Constitution of the Republic of South Africa 1996 to deal with among other issues, the appointment of judges in South Africa.
During her six-year term of office, Ntlama will attend to all matters of the JSC including participating in interviews of judges, disciplinary hearings, legal action instituted by or against the JSC as well as providing reports to the Society about the functioning of the institution.
As a representative of the SLSTA she has to ensure the voice of the Society is heard in the JSC and that the institution has meaningful representation in the prestigious body.
Commenting on her role, Ntlama said: 'This role is of great significance considering South Africa's maturing democracy and especially for the transformation of the judiciary which had long been compromised by the pre-democratic dispensation that led to the lack of public confidence in it.
'I am very privileged to have been elected to represent the Society and I am grateful for the confidence being shown in me to perform this responsibility,' added Ntlama.
Over the years UKZN's Law academics have contributed meaningfully in various professional bodies locally and abroad. Ntlama's appointment follows that of the Dean and Head of the School of Law, Professor Managay Reddi, as the President of the South African Law Deans Association and that of the College Dean of Research, Professor Marita Carnelley, who was appointed by President Zuma to serve on the South African Law Reform Commission.
Ntlama is a Board member of UKZN's School of Law, a member of the Verloren van Thermaat and Indigenous Law Centre and served as a 'Think Tank' for Traditional Leaders while at UNISA. She enjoys the full backing of her peers who support her agenda on the transformation and empowerment of women in the legal fraternity.
At the same Conference of the SLTSA Ntlama also presented a thought provoking research paper entitled: "The law of privilege and the Economic Freedom Fighters in South Africa's National Assembly: The aftermath of the 07th May 2014 National Elections".
Hazel Langa