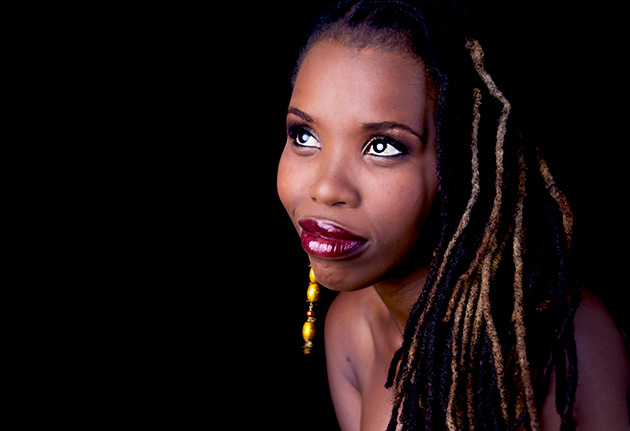 UKZN Alumnus new host of hit TV show
UKZN Music and Drama graduate, Ms Ayanda Mpama, is the new host of the popular TV show Our Perfect Wedding, taking over from comedian, Tumi Morake.
The hit show airs every Sunday at 7pm on Mzansi Magic (Channel 161).
Affectionately known as Aya, Mpama of KwaZulu-Natal finished in the Top 6 during SA Idols (2005), going on to release her debut album in 2007.
Since then she has performed as a musician and worked as an MC at numerous corporate functions around South Africa.
Having also worked as an actress and radio DJ, Mpama is thrilled with her new role.
'I was invited to audition for the show among others and two rounds of auditions later, I received the great news! I am expecting to learn a lot and grow in my craft while travelling around our beautiful country, meeting fabulous couples,' she said.
Mpama believes her UKZN BA degree in Music and Drama equipped her with the base skills to be able to tackle any job in her craft with confidence and respect.
Her advice to aspiring musicians and artists at UKZN is: 'Practice more, learn as much as you can, work your butt off, start building professional relationships while still studying, hone your craft, have fun, cherish your student life and dream.'
Her future plans include getting an MBA in Music and Entertainment, producing in television and releasing an album and doing a great job on #OPW.
Our Perfect Wedding draws huge social media commentary as fans exchange their opinions on each episode. To join the conversation, use the hashtag #OPWMzansi.
Melissa Mungroo