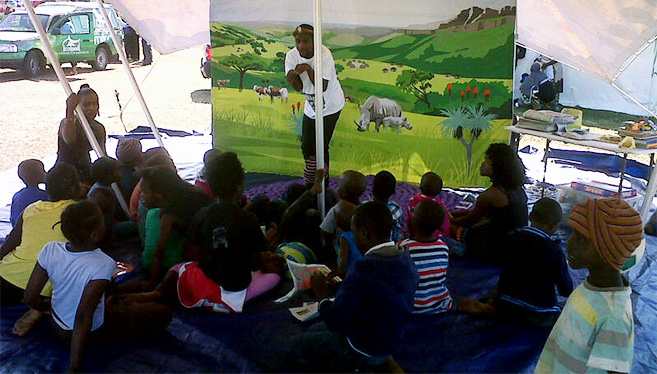 UKZN Scientists Take Proactive Stand Against Xenophobia
Scientists at UKZN are taking a proactive stand against xenophobia – by teaching science!
'We all heard about the xenophobic violence that has turned Durban into hell on earth for some of its residents,' said Project Co-ordinator, Ms Maria Schuld, a postgraduate student from Germany who is registered at the School of Chemistry and Physics.
'Most of us were stunned and alarmed by what happened. Furthermore, many of us from UKZN science departments are foreigners ourselves so have great empathy with those who are less privileged and find their livelihoods destroyed by senseless violence,' said Schuld, who visited some of the refugee camps..
'Red Cross staff said camps in Durban were mushrooming so we decided to do something to help. The camps seemed to be safe places but are overcrowded with people concerned about what is going to happen to them.'
Schuld said her feeling of helplessness spurred her to do something constructive. 'The answer was actually very easy. I realised that I can teach science! If the communities drove people out of their homes and stopped children from going to school, we could bring the school to them!'
Schuld and other UKZN staff and students are working in cooperation with local school teachers who are being supported by UKZN's Science and Technology Education Centre. They are teaching at the camps from 9:30am to12:30pm.
She put out a call for 'tutors' willing to teach mathematics, physics and other sciences to all age groups. Text books are also needed.
Anyone interested in helping may contact Schuld on mariaschuld@gmail.com or Professor Francesco Petruccione on petruccione@ukzn.ac.za.
Sally Frost