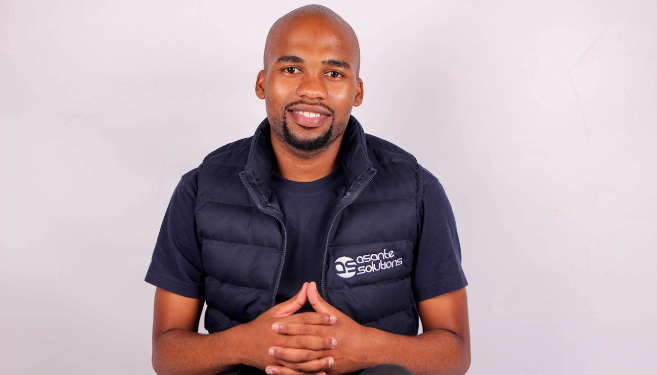 UKZN Alumnus Featured in the Forbes Africa 30 Under 30 List
Information Systems and Technology graduate and founder of Asante Solutions Mr Muhle Ndwalane is on the 2022 Forbes Africa 30 Under 30 list.
The list, compiled annually by Forbes Africa, features 30 of the continent's brightest achievers under the age of 30 from the health, business, technology, creatives, sport and science sectors.
Making the list at the age of 23 in recognition of being a top-class entrepreneur and digital strategist was a life-changing achievement for Ndwalane.
'I am incredibly proud to be selected as one of the brightest young innovators leading a new era of change in Africa. This is a testament that the work we do is really impactful, Asante Solutions has grown!' he said.
Another achievement for Ndwalane is being elected as a member of the 2021 cohort of Africa's Brightest Young Minds which is an alumni network of entrepreneurs (aged between 22 and 35) from more than 18 African countries.
Ndwalane's entrepreneurial pursuits began as a UKZN student when he joined Enactus UKZN, an international student society that uses entrepreneurship as a tool to address various socio-economic challenges.
He represented UKZN at the Enactus World Cup in the United States in 2018 and went on to serve the society as the Executive President in 2019/2020, pioneering COVID-19 responsive solutions that won the Global Ford Fund Challenge.
Apart from his involvement with Enactus, Ndwalane started selling Wa Azania Aroma perfumes to students and staff.
In 2017, he founded Asante Solutions which he ran while studying and then co-founded Clinaytics, a health tech start-up in 2019.
'Life as a student was an amazing journey filled with great lessons and experiences, enabling me to learn and meet various great people who I have established really valuable relationships with,' said Ndwalane.
He was also recognised as one of the Top 40 UKZN Students who inspire greatness based on his contributions to the Institution which went beyond his academic achievements in 2018 and 2019.
'I believe my UKZN qualification is worthwhile as the world is moving more into a digital era and technology is being integrated in almost every industry.
'Today, Asante is a thriving business as we use our background in information systems and technology to develop bespoke digital transformation solutions that help improve businesses and people's lives.'
To learn more about Asante Solutions visit: www.asantesolutions.co.za
Words: Thandiwe Jumo
Photograph: Supplied