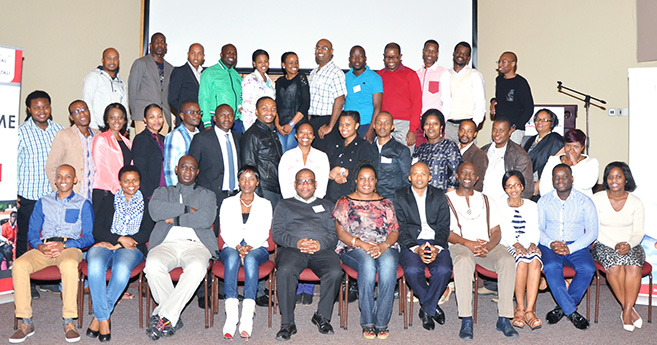 New Employees Welcomed to UKZN
A total of 47 new employees were welcomed to UKZN during the Employee Induction Programme held at the Graduate School of Business and Leadership towards the end of last month.
Vice-Chancellor and Principal, Professor Malegapuru Makgoba, officially welcomed the employees, encouraging them to perform their duties with passion and enthusiasm.
Makgoba said the occasion was the last time he would welcome new employees at the Induction Programme as he was retiring next month.
He said when he looked back at his time at UKZN he did so with satisfaction considering the positive changes that had taken place during his term of office.
Makgoba encouraged the new employees to add value to areas where they had been appointed so in time when they looked back they too would be able to see positive differences they had made.
They also received information regarding the University's structure, policies and procedures, benefits as well as training on the Performance Management and Talent Management systems. The new employees used the opportunity to interact with each other and to form relationships during the tea breaks and over lunch.
Michael Cloete