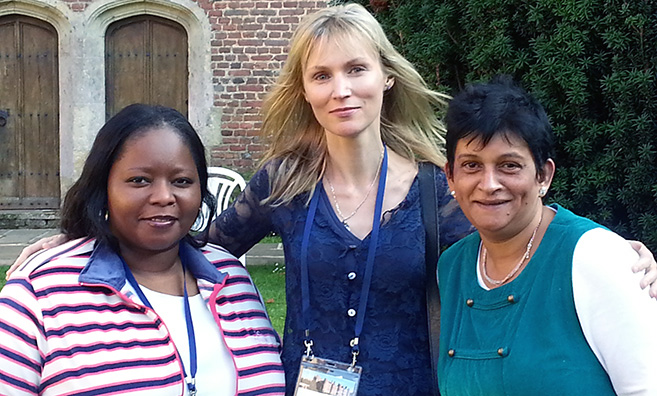 Academic Shares Lessons From Transformative Educational Studies Project
Dr Kathleen Pithouse-Morgan, Senior Lecturer in Teacher Development Studies in the School of Education, recently gave a presentation for the College of Law and Management Studies on the Transformative Educational Studies Project (TES). The presentation was hosted by the College Dean of Teaching and Learning, Professor Kriben Pillay.
In the TES project, all participants engaged in self-study of their educational practice in Higher Education and formed an inter-institutional, trans-disciplinary learning community, which aimed to enhance and study the development of self-reflexive pedagogic, research and supervision capacity among these participants.
Pithouse-Morgan said that the conceptual underpinning of TES was that of reflexive Ubuntu, which demands a consciousness of our developing "selves" as researchers and educators and of our interrelationships with other people. The presentation made public the learning from TES about supporting a postgraduate educational research learning community involving academic staff working and studying in three very different university contexts.
'In the talk I considered how collaborative, social and innovative approaches to scholarship of teaching and learning can enhance generativity in Higher Education research and pedagogy,' said Pithouse-Morgan.
Questions raised about the validity of self-study as legitimate research was also addressed, and questioners were informed that self-study was over 20 years old and had a body of research to back up its methodological approach.
Pithouse-Morgan is lead editor of a recent, themed issue of the journal Perspectives in Education, titled 'Self-study of educational practice: Re-imagining our pedagogies' (http://www.perspectives-in-education.com/ViewPublication.aspx?PublicationID=23).
Kriben Pillay