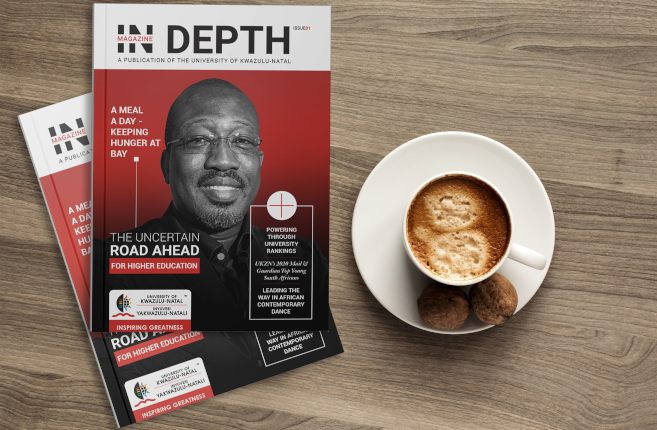 Alumni Hit the Mark in the Gaming World
Graduates of UKZN's School of Mathematics, Statistics and Computer Science (SMSCS), Mr Andrew Clark and Mr Michael Waltham are taking the Computer Science skills that they honed at the University to the world of virtual reality, where they have established themselves as indie game developers and are working on a new one-versus-one auto battler game fused with collectable card game elements: Godsbane.
UKZN Celebrates Academic Excellence at SAICA Awards Ceremony
Click here for isiZulu version

Top achieving students in the School of Accounting, Economics and Finance were recognised for their academic excellence at the annual UKZN - South African Institute of Chartered Accountants (SAICA) Students' Awards Ceremony.
UKZN and The Ocean Cleanup Partner to Tackle Umgeni River Plastic Pollution
UKZN has teamed up with The Ocean Cleanup - a Dutch non-profit organisation that is developing advanced technologies to rid the oceans of plastic - to investigate the mechanisms of plastic pollution in the Umgeni River and its transportation through all seasons.

Webinar Discusses the Challenges, Developments, and Future of Customary Law
In light of Queen Sibongile Dlamini (the late King Goodwill Zwelithini's eldest wife) laying claim to half his estate due to their civil marriage, UKZN's Corporate Relations Division hosted a webinar to explore common and customary law practices in South Africa.
UEL Offers Certificate in Business Administration
UKZN Extended Learning's Certificate in Business Administration (CBA) provides an extensive overview of areas such as finance, computing, communication and basic management.
Law Academics Publish Chapter in South Africa's Premier Legal Encyclopedia
Click here for isiZulu version

Academics in UKZN's School of Law have once again proven to be some of the leading minds in South Africa.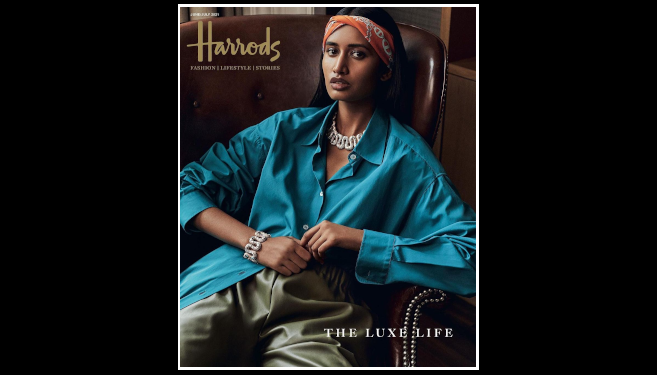 Alumnus Features in Luxury Department Store Harrods UK Brochure
Click here for isiZulu version

UKZN alumnus and former Miss SA finalist, Ms Xia Narain features on the cover of a brochure for one of the world's leading luxury department stores.
Social Work Lecturer Appointed Chairperson of Imbewu Youth Empowerment Centre
Click here for isiZulu version

Social Work lecturer, Dr Thembelihle Makhanya has been appointed the chairperson of Imbewu Youth Empowerment Centre (IYE) based in Ugu District, Ray Nkonyeni Municipality.