Mandela Rhodes Scholar Pursues a Passion for Education
Ms Simangele Msweli is the recipient of a Mandela Rhodes Scholarship for academic excellence and leadership.
Top Genetics Student Scoops Two Scholarships
Earlier this year, Honours student Ms Amica Corda Muller-Nedebock scooped two Merck Awards for Best Third Year Genetics and Microbiology student. Before that she had received the Dean's Commendation award for three years in a row and graduated with her Bachelor of Science degree summa cum laude. In the first semester of her Honours degree, Muller-Nedebock has already attained three certificates of merit.
UKZN Doctoral Research Scholarship Awardee Pursues Malaria Solutions
Mr Nasir Tajuddeen has been awarded the UKZN Doctoral Research Scholarship, one of the University's most prestigious awards to students at senior postgraduate level. The scholarship is awarded annually to a maximum of four top PhD candidates at the University.
Mathematician Equates Hard Work with Success
Mathematics is synonymous with precision, abstraction and logical thinking and this is what drew the Malegapuru William Makgoba Scholarship recipient, Mr Kishan Dayaram, to the field. 'I've always loved maths because I enjoy problem-solving and every maths problem has one correct answer,' he says.
Hard Work Earns Masters Student TB Davis Scholarship
Mr Atish Deoraj was awarded the TB Davis Scholarship for being one of the top achieving Master's students in the School of Engineering.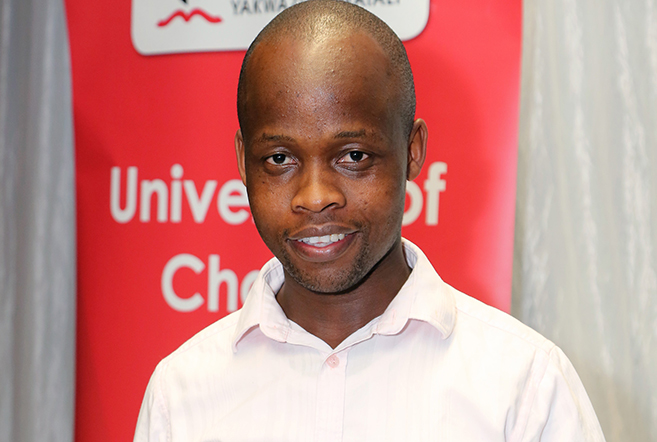 Protecting the Environment High on Top Achiever's Agenda
Mr Mduduzi Zulu is one of the College of Agriculture, Engineering and Science's top-ranking undergraduates; and for this achievement he received the College Deputy Vice-Chancellor's Scholarship.
S2A3 Medal Winner Aims to Solve Africa's Industrial Problems
The South African Association for the Advancement of Science (S2A3) Medal was awarded to Mr Chinedu Izuchukwu, a PhD candidate at UKZN, for submitting the best Masters Research dissertation at the University across all science and applied science fields. The S2A3 awards one medal to each university in South Africa annually.
Computer Engineering Student Out in Front Once Again
Fourth-year Computer Engineering student Mr Ben Sapo has emerged victorious once again, as he has been honoured for his top academic achievements with a College Deputy Vice-Chancellor's Scholarship.
Sportsman Doubles as a Scientist
As a sportsman who is into science, Mr Brandon Govender is a rare hybrid of nerd and athlete who has created a synergy that serves both passions. He has managed to use his talent for volleyball to open doors to a career in Biology; therefore bridging the gap between sports and science.
Canoeist Makes the Most of Sport and Studies
Ms Donna Hutton, a South African under 23 canoeist and first year BSc student at the University of KwaZulu-Natal (UKZN) is one of the recipients of the UKZN Prestige Sports Scholarship. The Sports Scholarship is awarded for outstanding achievement in sports at international, national or provincial level.
Scholarship Recipient Pictures a Successful Future
Ms Aleesha Naidoo, a second year BSc student in Industrial and Applied Biotechnology at UKZN's Pietermaritzburg campus, is one of the recipients of the Malegapuru William Makgoba Scholarship, awarded annually to the top five undergraduates proceeding from first to second year of study in each of the University's four Colleges.
Scholarship Opens Doors for Budding Geologist
Ms Mandisa Mvuyana, a Frene Ginwala Scholarship recipient, describes herself as an outdoor person, who enjoyed learning about the Earth and its resources at school. This shaped her love for Geology, and is the reason that she's not scared to get her hands dirty while pursuing her passion.
Curiosity the Winning Formula
Ever since she was a child, Ms Stephanie Fraser has had an inquisitive mind. 'I have always been curious about how things work in our world,' she recalls. It is this curiosity that guided the Malegapuru William Makgoba Scholarship recipient towards a career in Science and she has never looked back.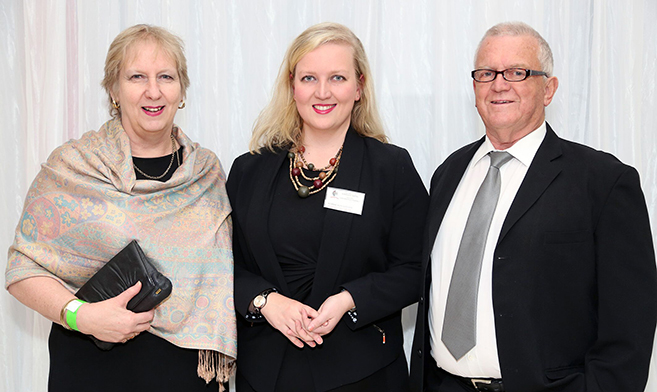 TB Davis Scholarship Awardee Always Gives of Her Best
Masters in Bioresources Engineering candidate Ms Roanne Sutcliffe has been awarded the TB Davis Scholarship, an award given to top postgraduate students in Engineering.
Frene Ginwala Recipient Seizes Her Opportunities
Ms Perm Mthethwa, a first year student in Bioresources Engineering at the University of KwaZulu-Natal (UKZN) on the Pietermaritzburg campus, says receiving the Frene Ginwala Scholarship has motivated her to work even harder in her studies.
Mandela Rhodes Scholar Strives for a Sustainable Future through Engineering
Mandela Rhodes Scholar Mr Emmanuel Balogun, a Masters candidate in Engineering at the University of KwaZulu-Natal (UKZN), envisions a future where sustainable energy saves lives, inspiring his research that he hopes will add value to the industry he will join.