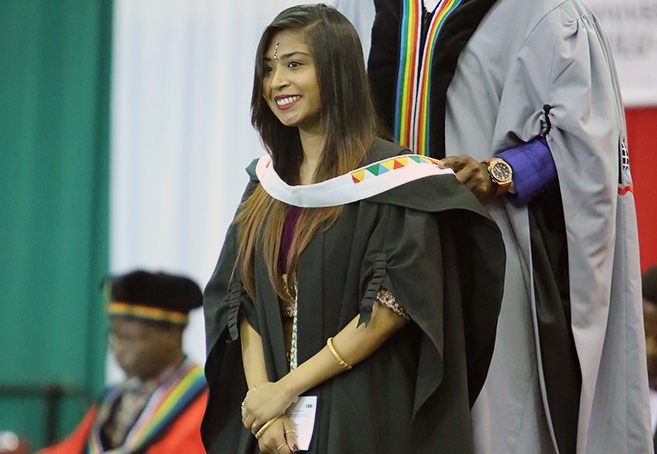 HIV Positive Black isiZulu-Speaking Women at High Risk of Depression During Pregnancy – Study Finding
Newly-diagnosed, HIV-infected Black isiZulu-speaking women are at a high risk of developing depression during pregnancy, a UKZN study conducted by Miss Puvashnee Nydoo has revealed.
Traditional Medicine Study Results in PhD for UKZN Senior Lecturer
A Senior Lecturer in Traditional Medicine, Dr Mlungisi Ngcobo, graduated with a PhD in Health Sciences (Traditional Medicine) following a study which compared the immunomodulatory effects of a commercial traditional medicine product to a traditional immune tonic produced by a traditional healer.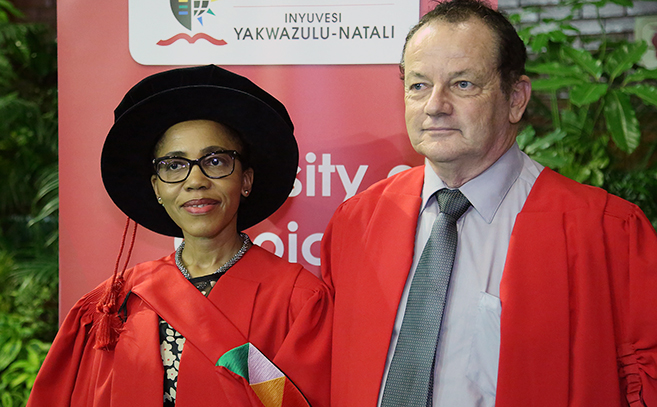 Senior Lecturer Graduates with a PhD in Public Health
Public Health scientist, Dr Tivani Mashamba-Thompson, graduated with a PhD for a study titled: "Evaluating the Accessibility and Utility of HIV-Related Point of Care (POC) Diagnostics for Maternal Health in Rural South Africa".
Children Treated with Abacavir-Based Regimen Have Good Probability of Virological Suppression
A study which demonstrated that HIV positive children treated with an abacavir- based regimen have a good probability of virological suppression, earned Dr Stephane Montgomery a Master of Medicine degree in Paediatrics.
Pregnant Women on HAART may be at Risk of Increased Obstetric Complications
Pregnant women accessing highly active antiretroviral treatment (HAART) remain at increased risk of infectious morbidity and may possibly experience heightened morbidity from obstetric conditions, a PhD study conducted by HOD: Department of Obstetrics and Gynaecology, Dr Motshedisi Sebitloane, has found.
Lack of Education and Disturbed Family Structures Put Young KZN Girls at Risk for Cervical Cancer - PhD Study Finding
A lack of knowledge about HIV and homes without a "father figure" put young girls in KwaZulu-Natal at a higher risk of contracting cervical cancer, according to a UKZN researcher.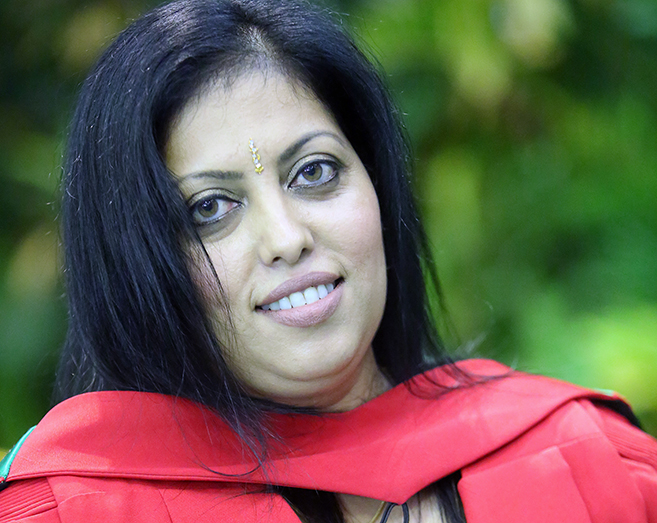 Quality of Life of HIV-Infected People in Durban Examined in PhD Study
A doctoral study evaluated the Health Related Quality of Life (HRQoL) of people living in lower socio-economic areas, comparing People Living with HIV (PLWHIV) on antiretroviral therapy (ART) and HIV negative respondents, and factors associated with their HRQoL.
HIV Vaccine Development Research Results in Doctorate in Virology for UKZN Lecturer
A lecturer in the School of Laboratory Medicine and Medical Sciences, Dr Bongiwe Ndlovu, has been awarded a PhD in Virology working under the supervision of Professor Thumbi Ndung'u.
Research Exposes Dangers of using Herb Hypoxis hemerocallidea to Combat HIV/AIDS
The findings of PhD research by a Nigerian anatomist have shown the use of a popular herbal anti-HIV product - extract of Hypoxis hemerocallidea – to be detrimental to men, possibly leading to infertility.