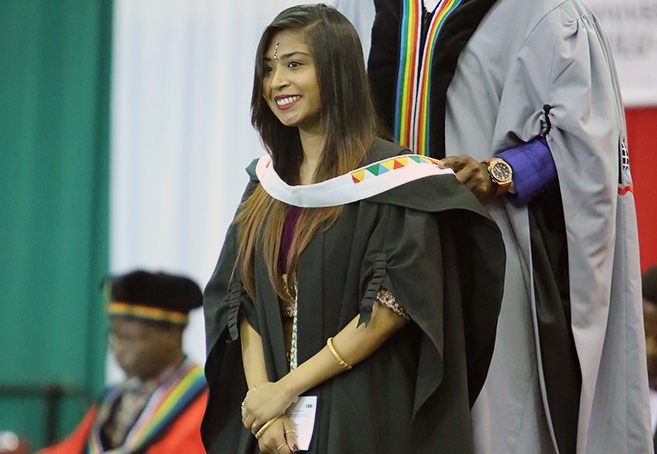 HIV Positive Black isiZulu-Speaking Women at High Risk of Depression During Pregnancy – Study Finding
Newly-diagnosed, HIV-infected Black isiZulu-speaking women are at a high risk of developing depression during pregnancy, a UKZN study conducted by Miss Puvashnee Nydoo has revealed.
Traditional Medicine Study Results in PhD for UKZN Senior Lecturer
A Senior Lecturer in Traditional Medicine, Dr Mlungisi Ngcobo, graduated with a PhD in Health Sciences (Traditional Medicine) following a study which compared the immunomodulatory effects of a commercial traditional medicine product to a traditional immune tonic produced by a traditional healer.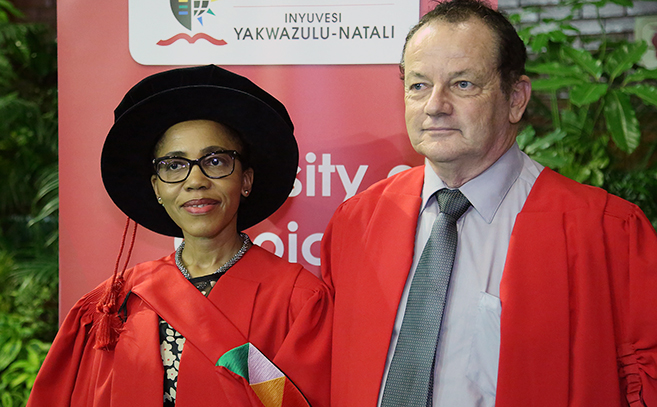 Senior Lecturer Graduates with a PhD in Public Health
Public Health scientist, Dr Tivani Mashamba-Thompson, graduated with a PhD for a study titled: "Evaluating the Accessibility and Utility of HIV-Related Point of Care (POC) Diagnostics for Maternal Health in Rural South Africa".
Nigerian Microbiologist Awarded PhD from UKZN
Nigerian-born Dr Osaretin Emmanuel Asowata, a post-doctoral Research Fellow in the School of Laboratory Medicine and Medical Sciences at the Nelson R Mandela School of Medicine, has graduated with a PhD in