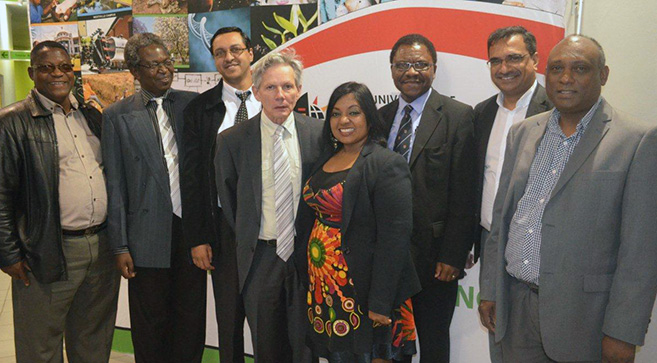 First Student Public Seminar Explores Commodification of HE
The College of Humanities and the Maurice Webb Race Relations Research Unit recently hosted the first Postgraduate Student Public Seminar in its Transformation Lecture Series in a packed Howard College Theatre.
Visiting Scholar Outlines Role of Mega Sports Events in Developing Economies
Visiting Scholar to the School of Built Environment and Development Studies (BEDS) and Senior Researcher at the Norwegian Institute for Urban and Regional Research (NIBR) Mr Einar Braathen recently presented a paper
UKZN Screens Acclaimed Documentary, Rumi Returning
The School of Religion, Philosophy and Classics (SRPC) recently screened the acclaimed documentary Rumi Returning which tells the life story of the great 13th century Persian poet and Sufi sage. The film has inspired audiences around the world.
UKZN Onomastic Scholar Elected to Serve on International Board
Dean of Teaching and Learning in the College of Humanities, Professor Nobuhle Hlongwa, has been elected as a member of the Board of Directors of the prestigious International Congress of Onomastic Sciences (ICOS) from 2014 to 2017.<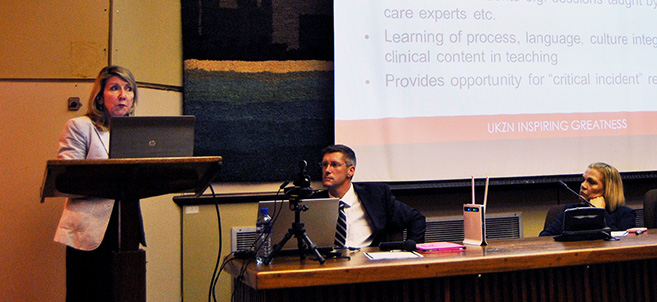 Visual Learning Project Enhances Health Sciences Teaching and Learning
The College of Health Sciences' (CHS) Teaching and Learning Office recently held a Visual Learning Colloquium which highlighted the success and opportunities its staff and students have experienced in pioneering UKZN's visual learning technology.
UKZN Academic Elected to Leadership of Global Pharmaceutical Body
School of Health Sciences Senior Lecturer Mr Andy Gray was elected a Vice-President of the International Pharmaceutical Federation (FIP) at the 74th World Congress of Pharmacy and Pharmaceutical Sciences 2014 in Bangkok, Thailand.
USolwazi wezifundo zamakhambi uyosebenza njengongoti womhlaba eNyuvesi yase-US
Click here for English version
USolwazi Fatima Suleman onguSolwazi osanda kukhushulwa emkhakheni weSayensi yezamakhambi kwisikole seSayensi Yezempilo ekhempasini yase-Westville e-UKZN umenywe...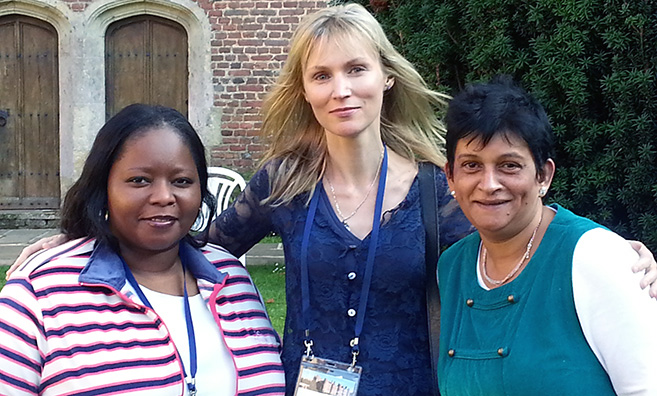 Education Academic Discusses LGBTI Issues at Mandela Tribute Conference
Senior Lecturer and cluster leader in UKZN's School of Education, Dr Thabo Msibi, recently presented his research on same-sex and gender diversity issues in Africa as an invited plenary speaker at the Third Biennial Kwame Nkrumah International Conference
Novel Honours Study Validates Reports of Muscular Imbalances in the Elderly
A novel study conducted as an Honours project by Sport Sciences (Biokinetics) student, Casey de Koning, was recently published in the African Journal for Physical, Health Education, Recreation and Dance and presented...
Dentistry Lecturers Present at International Conference in Cape Town
Two academics from the Discipline of Dentistry, both of whom are PhD candidates, presented their research findings at the 92nd General Session and Exhibition of the International Association of Dental Research (IADR) International Conference which was held recently in Cape Town.
Pharmacy Professor Appointed to Provincial, National Committees
UKZN Professor Fatima Suleman, Associate Professor in the Discipline of Pharmaceutical Sciences, School of Health Sciences at the Westville campus, has been appointed by the MEC for Health to serve on the KwaZulu-Natal Pharmacy and Therapeutics Committee (KZN PTC) for the next three years.
Food Security Graduate Presents Peer-Reviewed Interdisciplinary Research in Seattle
Article removed on request.
UKZN Students Team up with SAIIA on Schools' Environmental Sustainability Project
Members of the South African Institute of International Affairs (SAIIA) and UKZN students teamed up recently to promote environmental sustainability in South Africa by helping to organise the 2014 SAIIA Sasol Environmental Sustainability Project (ESP)'s provincial presentation.